Bomb scare at Glasgow airport delays flights to the Canary Islands
Glasgow airport was on police lockdown for over six hours yesterday (Monday), after a suspicious item was found in a bag during a security check in the main terminal at around 6am, resulting in the building being evacuated and planes grounded until the incident was cleared.
A Police Scotland spokesperson said: "At around 5.55am on Monday 5th December 2022, police were called to a report of a suspicious item within the security search hall of Glasgow Airport."
"As a precautionary measure, and in accordance with procedures, the check-in and security search hall areas were closed to the public and the area was cordoned off. Staff and members of the public have been moved from the check-in area to the multi-story car park."
"Following examination of the item by the Royal Navy Explosive Ordnance Disposal team (EOD) it was confirmed that it posed no risk to the public and was innocent in nature, so all areas of the airport are in the process of being re-opened."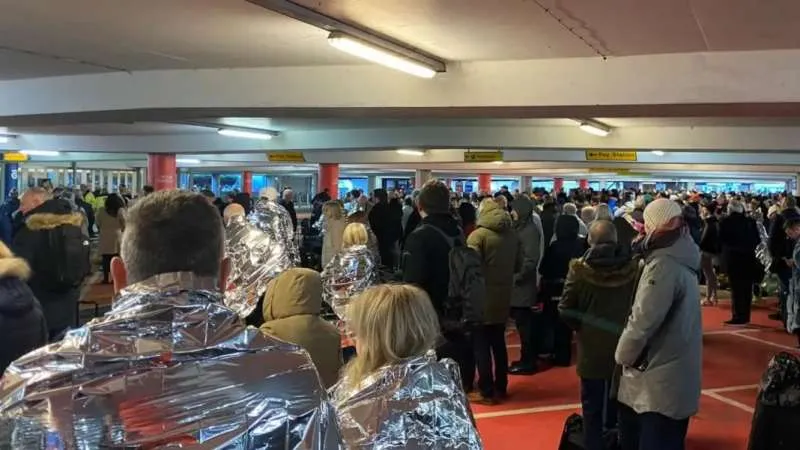 Passengers were forced to wait outside in the cold for several hours whilst the situation was investigated, with flights either cancelled or delayed, including those to the Canary Islands, due to the incident.
At 12.30pm Glasgow Airport thanked its passengers for their patience, a spokesperson said: "Police Scotland have confirmed the incident has been stood down and our staff are now in the process of welcoming passengers back into the terminal and providing any assistance required. We would like to thank our passengers for their patience."