AEMET issue a special warning about the storm due in the Canary Islands
The State Meteorological Agency (AEMET) have issued a special report giving important details about the upcoming storm due to arrive in the Canary Islands next week, bringing a significant amount of rain and electrical storms.
The report details which Islands will be affected the most by this phenomenon, and provides precise data on the amount of precipitation expected in each of them.
Specifically, the model (ENS-IFS) used by AEMET shows that rainfall will be more abundant on the more mountainous islands, i.e. Tenerife, Gran Canaria, La Palma, and La Gomera. In addition, the most rain is forecast on Tuesday and Wednesday of next week, June 6th and 7th.
AEMET also explained what the EFI index (Extreme Forecast Index) is, that provides a measure of the rarity of rain compared to what is typical for the time of year.
In other words, this index helps them assess whether forecast rainfall is unusually high or low for the period in question. Using the EFI, meteorologists can determine if the forecasted weather is atypical and may have a significant impact on the region in terms of floods, droughts, or other precipitation-related situations.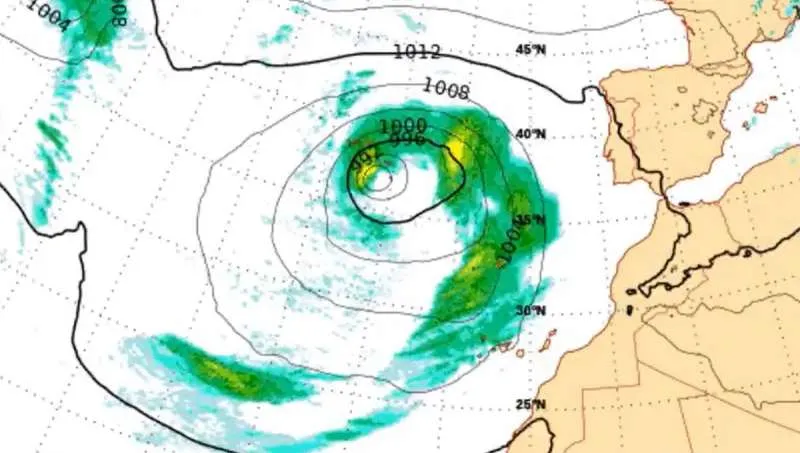 Other articles that may interest you...