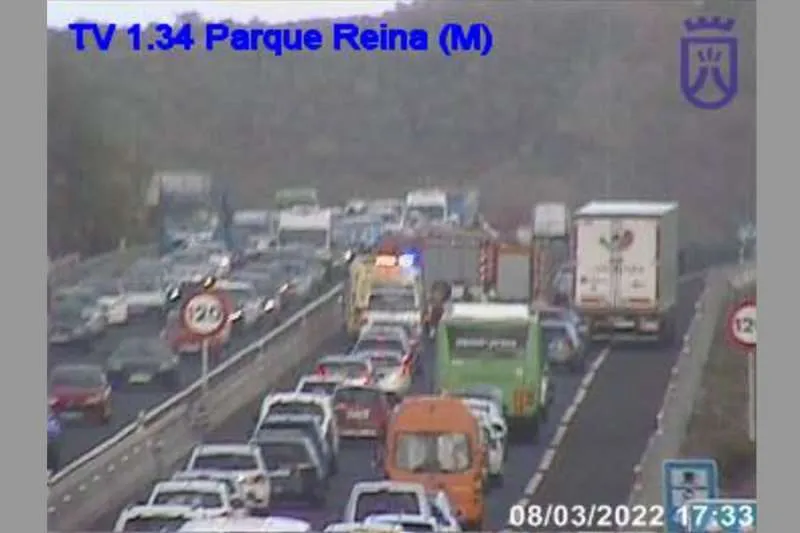 A car on its roof blocks the TF-1 and causes major traffic jams in Tenerife
Traffic on the TF-1 motorway is always bad in the south of Tenerife in the afternoon, however an accident by Parque La Reina by kilometre 69 yesterday (Tuesday) involving a car on its roof, caused everything in both lanes and the 'back' roads to come to a standstill.
The Emergency Services Coordination Centre received an alert at around 5.15pm informing of the accident and sent the Fire Brigade, Guardia Civil traffic police, and SUC ambulances to the scene, and at the same time issuing a warning for drivers to proceed with extreme caution due to the accident.
The outside lane was blocked by the car on its roof and police had to filter traffic around it while paramedics had to treat the driver for a neck injury sustained during the accident. However, both lanes were closed for a short period of time while the fire brigade cleared the road and moved the car from the carriageway.
Traffic jams were recorded in both directions as cars left the TF-1 to try and avoid delays, which caused other roads to be blocked due to the volume of traffic.
The injured driver was transferred to hospital for further treatment and routine observation, and fortunately, the SUC have reported that no one else was hurt in the incident.