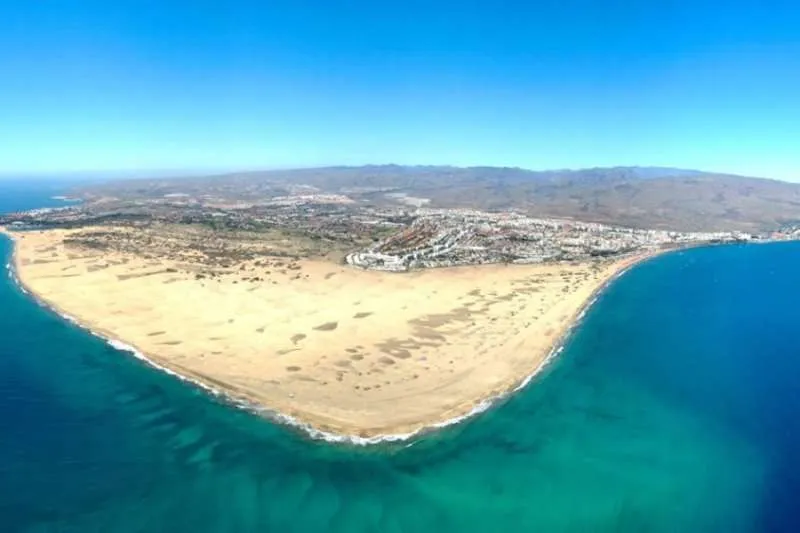 7 essential places to visit in Gran Canaria
In Gran Canaria there is no shortage of reasons to relax and get carried away in charming villages and surprising landscapes. With a pleasant climate 365 days a year, beaches that look like a postcard, and activities for all tastes, the island has so much to offer that you won't have enough time to see it all, so here is a small selection of things to go on your 'must do' list!
Roque Nublo:
At 1,813 metres above sea level you will find the Roque Nublo in Tejeda, a volcanic rock formation 80 metres high, which places it as one of the largest rocks on the planet.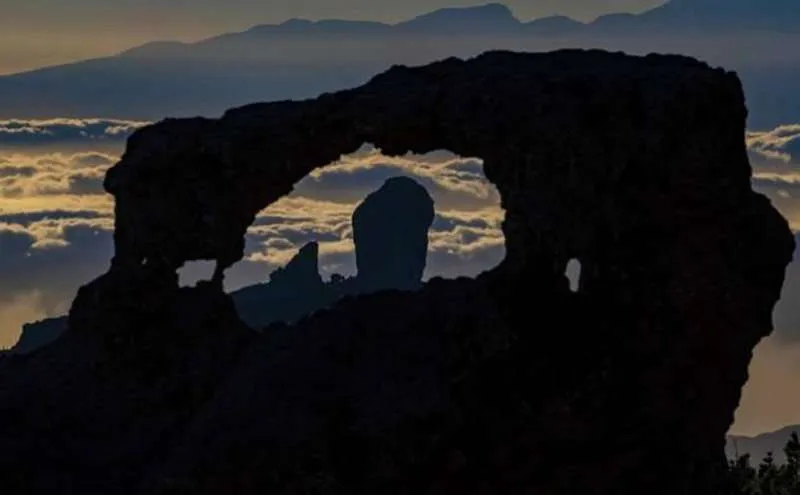 This monolith has been declared a Natural Monument and was formed more than 10 million years ago in the second cycle of volcanic explosions of the three that formed the island. It is also one of the highest places in Gran Canaria, visited by many walkers.
Las Canteras beach:
La Playa de Las Canteras is an ideal beach for long walks thanks to its more than two kilometres of golden sand. During the day, you can enjoy the sun next to sand sculptures, after renting sunbeds and umbrellas or go surfing at its southern end.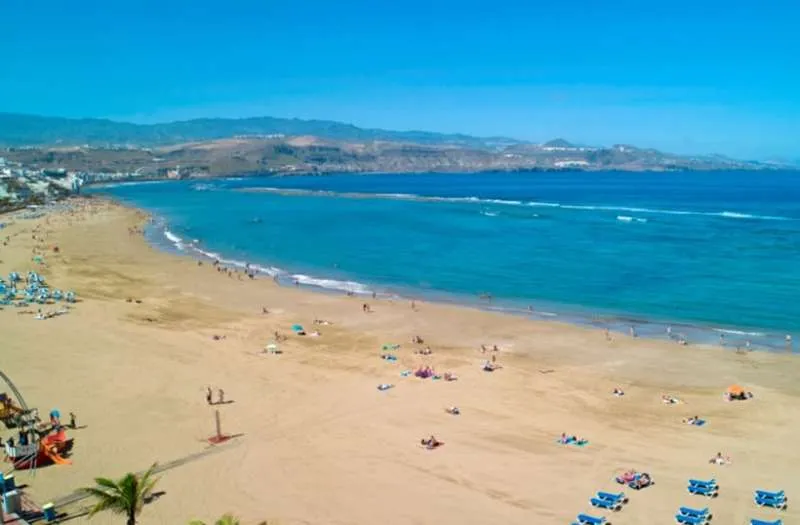 Meanwhile, children can play on the shore safely with small waves, in the playgrounds, or in the sports areas.
El Vegueta:
El Vegueta was the first settlement of the Crown of Castile in 1478 that gave rise to the city of Las Palmas de Gran Canaria and, centuries later was declared a National Historic-Artistic Site in 1973.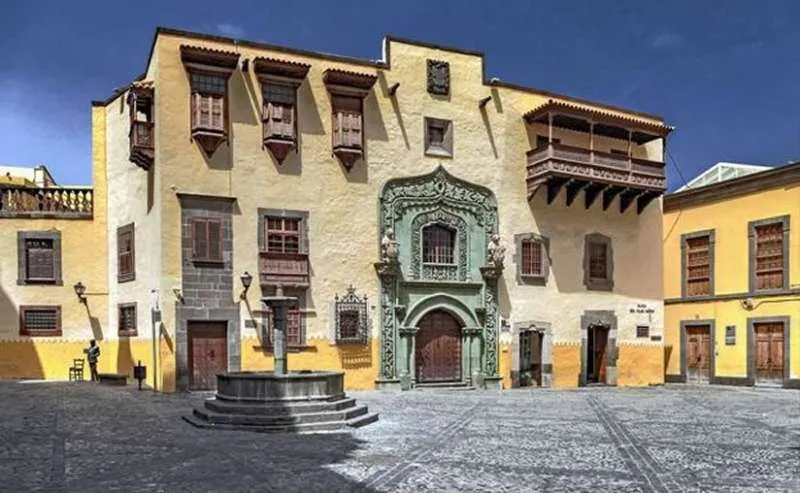 With a wealth of heritage, its narrow streets and buildings take all visitors back centuries. Here you can witness not only Canarian but also Spanish history, discovering its evolution until it became what it is today: the epicentre of culture and leisure in the capital of Gran Canaria.
The Dunes of Maspalomas:
This mix of desert and oasis is located in San Bartolomé de Tirajana, in the south of Gran Canaria, and is protected by the Canary Islands Government as a special nature reserve. Its 400 hectares include an excellent beach, a field of living dunes of organic sand, a forest of palm trees, and a brackish lagoon.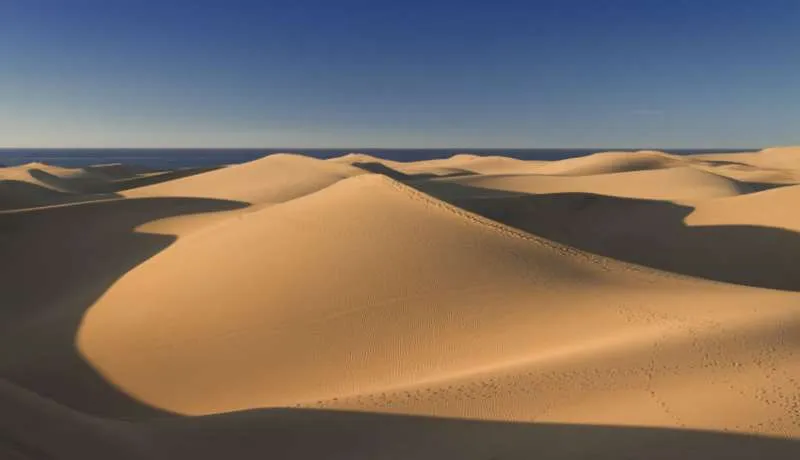 Puerto de Mogán:
This cosy fishing port in the south of Gran Canaria, still maintains the atmosphere of a typical fishing village on the island. Its unique architecture contrasts with the flowers in its gardens and the bridges that allow passage between seawater channels.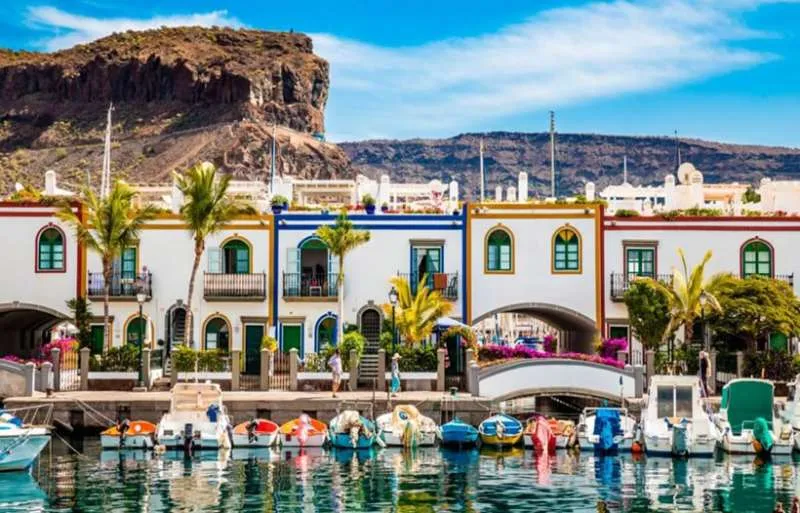 Arriving at the beach it is difficult not just to lie down, sunbathe, or enjoy a swim in the sea. Its calm waters make Puerto de Mogán an excellent destination to travel to with children.
El Casco del Teror:
Teror has been a place of pilgrimage for all inhabitants of Gran Canaria since the municipality welcomes the Virgen del Pino, the Patron Saint of the Diocese of the Canary Islands, in its Basilica.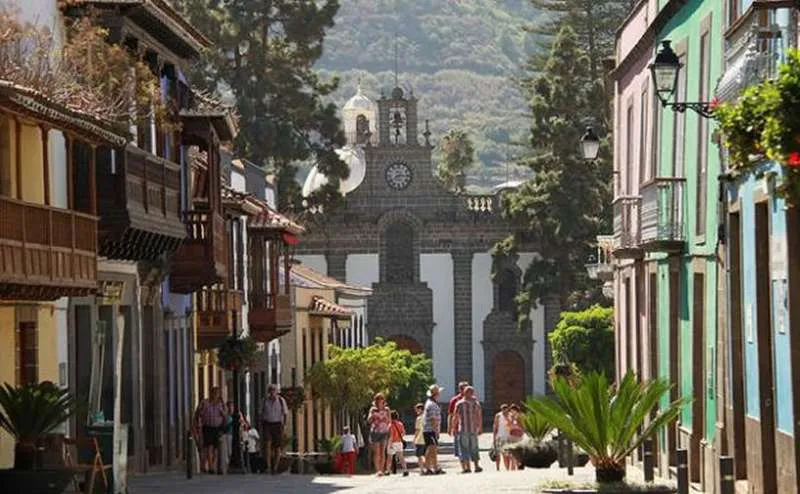 Therefore, visiting Teror is visiting its Basilica. It is located in the Plaza del Pino and the beginning of its construction dates back to 1767, although it has subsequently had to be restored on several occasions, especially in 1968 and 1969.
Puerto de Las Nieves:
Puerto de las Nieves, which translates to 'the snow port', is in Agaete, located in the northeast of Gran Canaria. It is one of the most charming coastal towns on the island that is worth visiting for a few days of rest and relaxation.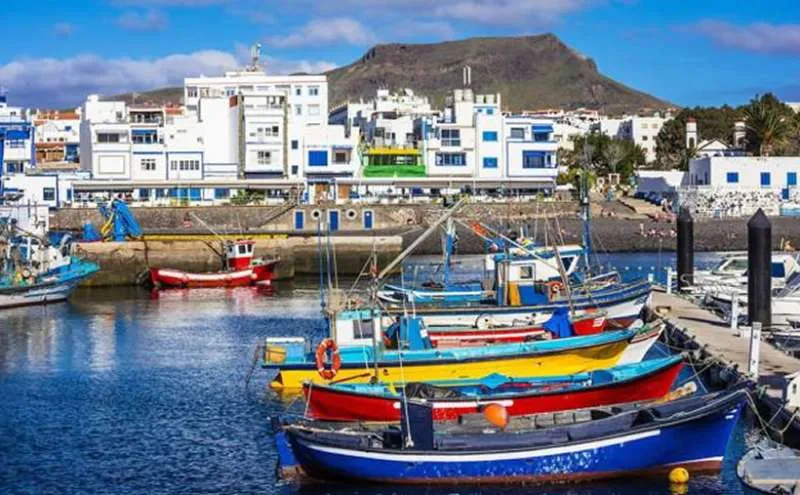 Its spectacular landscapes, warm climate, leisure sites, and natural pools make the port an appetizing stop to enjoy the best marine style in all of the archipelago.