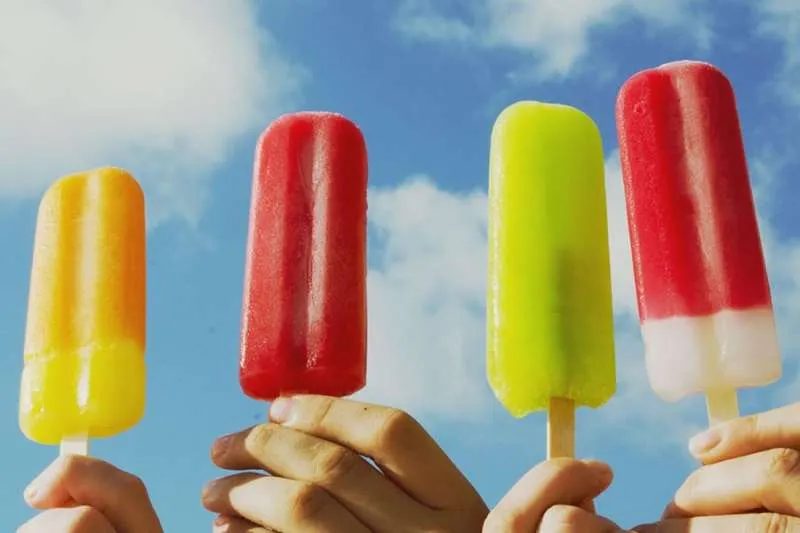 7 edibles every beginner must try this summer
As temperatures rise in the summer, so does the craving for refreshing edibles. These new options, from juicy watermelon to crisp cucumber slices, provide a delicious way to beat the heat. And let's not forget about the classic lemonade, perfect for sipping on a hot summer day.
Not only do these edibles offer a tasty way to cool down, but they also provide essential hydration to keep our bodies functioning at their best. So next time you're searching for a snack or beverage in the summer, consider reaching for the following refreshing options.
Here are the 7 edibles every beginner must try this summer:
1 Fruit Popsicles.
As summer approaches, refreshing treats to beat the heat will always be a great idea, and what's better than homemade Fruit Popsicles? They are not only delicious and a great treat for any age, but they are also an easy-to-make DIY project for beginners in the kitchen.
You can make them with various fruits, such as watermelon, pineapple, strawberries, and blueberries, and you can even mix and match them to create unique and exciting flavours.
These popsicles are a great alternative to frozen desserts. The recipe is simple and requires only a few ingredients. You just blend your fruits, pour them into moulds, and freeze them. Take a bite out of summer and try these Fruit Popsicles!
2 Infused Lemonade.
Summer is the perfect season to discover different drinks, and if you're a beginner, you should definitely try infused lemonade. Infused lemonade adds a refreshing twist to the classic drink, and you can play around with different fruits, herbs, and spices to create your own unique concoction.
From strawberry basil to blueberry lavender, the possibilities are endless. Infused lemonade is also simple to make as the main ingredient is fresh lemon juice, and you can adjust the sweetness to your liking. Plus, it's an alternative to soda and other sugary drinks. So go ahead and give infused lemonade a try this summer – your taste buds will thank you!
3 Watermelon.
The heat of summer can be brutal, but there's a refreshing solution that every beginner should try - watermelon! This juicy fruit keeps you cool and quenched on hot days. Its sweet, succulent taste makes it a perfect snack for any time of day.
Try slicing it up and sharing it with friends or family for a sweet and healthy treat. Not only is it delicious, but it's also packed with nutrients like Vitamin A and potassium, which are essential for maintaining a healthy body. So, whether you're lounging poolside or just trying to beat the heat, grab a slice of watermelon and feel refreshed!
4 Fruity gummies.
As the summer approaches, everyone is looking for new ways to relax and enjoy the sunny weather. For anyone new to incorporating fruit jelly gummies into their routine, these edibles are a must-try. Not only are they delicious, but they're a fun way to enjoy fruit flavours in this hot weather.
Whether you're lounging on the beach, picnicking with friends, or relaxing at home, these edibles provide an enjoyable experience. From gummies to brownies to chocolates, there's a wide variety of treats. You can also try cannabis edibles this summer and see for yourself what all the buzz is about these gummies? You can buy affordable and high-quality CBD Edibles at CBD.co. Mix and match these delicious fruity edibles for max fun this summer.
5 Ice Cream.
Summer is here, and what's a better way to beat it than indulging in some delicious ice cream? As a beginner, you might be daunted by the endless options, from classic vanilla to exotic flavours like matcha or lavender.
Why not start with a classic flavour and work up to the more adventurous ones? You could try a creamy scoop of chocolate or maybe a refreshing sorbet in a fruity flavour like raspberry or lemon. No matter what you choose, ice cream is a summertime staple everyone should try at least once. So why not treat yourself to a sweet and satisfying dessert this summer?
6 Grilled Fruit.
Summer is here, and it's time to switch up your dessert game with something fruity and grilled. Grilled fruit is a tasty and healthy treat that everyone should try, especially beginners. When the natural sweetness of the fruit gets caramelized on the grill, it creates a unique and delicious flavour profile that is hard to resist.
From peaches to pineapples, there are so many types of fruit that can be grilled to perfection. Grilled fruit can be enjoyed independently as a topping for yoghurt or ice cream or as a side dish for your main course. It's a simple and versatile recipe perfect for any summer gathering. So why not step out of your comfort zone and try grilled fruit this summer?
7 Chocolate-Covered Strawberries.
As summer approaches, there is no better time to indulge in sweet treats. For beginners, chocolate-covered strawberries should definitely be at the top of their to-try list. These delightful little desserts combine strawberries' juicy freshness with the luxurious chocolate's luxurious richness.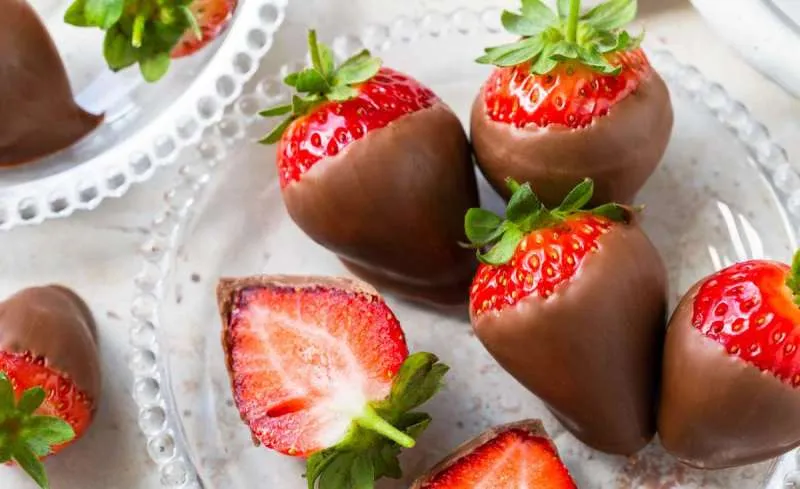 They are the perfect blend of sweet and tart and look beautiful on any dessert table. Plus, they are incredibly easy to make. All you need is some fresh strawberries, good-quality chocolate, and a little bit of patience. With just a few easy steps, you can create a delicious and impressive dessert that will leave your taste buds singing. So why not give chocolate-covered strawberries a try this summer? You won't regret it!
Bottom Line
Summer is the perfect time to explore new, delicious edibles that can help you beat the heat and satisfy your cravings. If you're new to edibles, or just looking for some tasty treats this season, try these this summer. No matter your tastes, there are countless delicious edibles to explore this summer. Try out some of these options, or get creative and come up with your favourites for a season of sweet and satisfying snacks.
Other articles that may interest you...