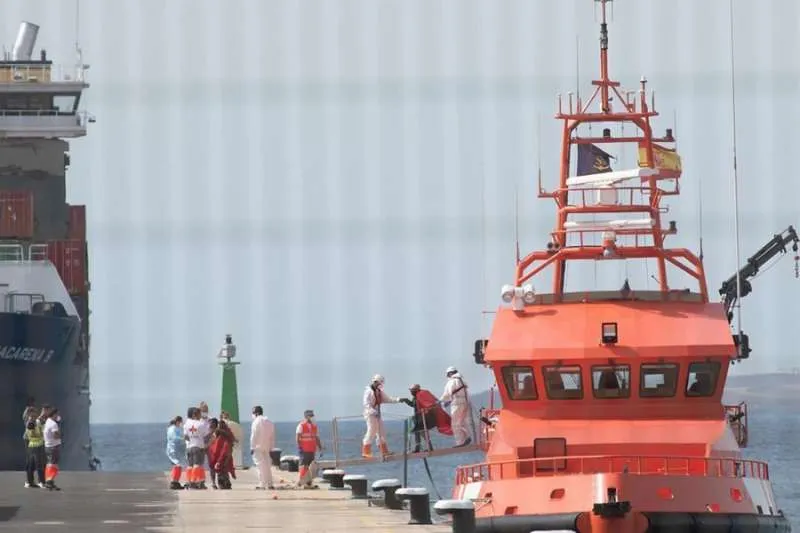 57 adults and 4 children rescued in a small inflatable boat off coast of the Canary Islands
Maritime Rescue intercepted an inflatable boat with 61 immigrants of sub-Saharan origin on board yesterday evening (Sunday), 66 kilometres south of Fuerteventura, including 15 women and four children, according to the emergency services.
The Zodiac boat was spotted yesterday afternoon by a rescue plane, which made it possible to mobilize the Guardamar Polimnia from Puerto del Rosario in Fuerteventura to its aid, which took about three and a half hours to reach its position.
As the rescue ship arrived, the occupants of the inflatable received help from the merchant ship Navigator Magellan, which stayed by their side.
After being rescued, the migrants were transferred to the Puerto del Rosario pier, where they have been assisted by personnel from the Canary Islands Emergency Service (SUC) and the Red Cross. Four of them had to be transferred to hospital for different pathologies.