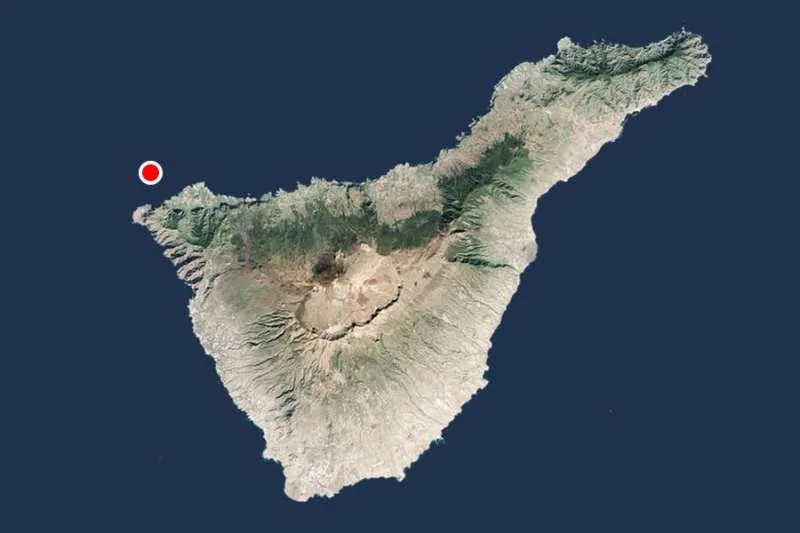 2.5 magnitude earthquake detected off the coast of Tenerife
The National Geographic Institute (IGN) has reported that they detected an earthquake of magnitude 2.5 on the mbLg scale yesterday afternoon (Thursday), in Buenavista, a municipality located in the northwest of Tenerife.
The full details have been published both on the IGN website and on their Twitter feed, where the exact point of the tremor is pinpointed to latitude 28.4029 and longitude -16.9037 at a depth of 19 kilometres and occurred at 5.46pm.
On Tuesday, another tremor of 1.9 on the mbLg scale, occurred in the sea between the islands of Tenerife and Gran Canaria, at 9.16pm at a depth of 5 kilometres.
Neither tremor was felt by the public, although the IGN have highlighted that they have a "macro- seismic" questionnaire available for people to complete if they have felt an earthquake, to help them collect more data about them.
In it, those affected are asked where in the country they were, what they were doing at the time of the earthquake, what their reaction was, and what effect it had.
This data, together with those collected by seismographs, are "essential" so that the IGN can inform the population of the intensity of earthquakes and calculate the damage they may have caused.
The form is online here and is available in English, among other languages: http://www.ign.es/web/resources/cuestionario-macrosismico/cuesma.php