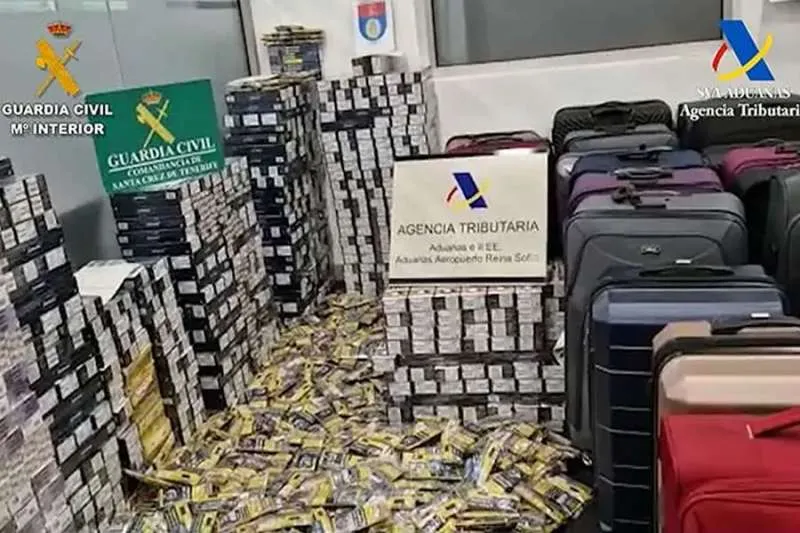 11 Brits arrested at Tenerife South airport with 1,209 cartons of cigarettes
The Guardia Civil have detained and are investigating 11 people of British nationality, after intercepting 1,209 cartons of cigarettes and tobacco packed in 20 suitcases at the Tenerife South airport that were booked on planes bound for various UK airports.
The people involved are aged between 22 and 46 years old and were caught by agents of the Fiscal and Borders Section of the Guardia Civil at Reina Sofía Airport, according to an official press release.
Due to the nervousness of some passengers at the airport security area, agents inspected all the luggage booked on flights, resulting in the seizure of 1,209 cartons and 8 packs of cigarettes (241,960 cigarettes) and 704 packets of tobacco weighing 35,200 grams.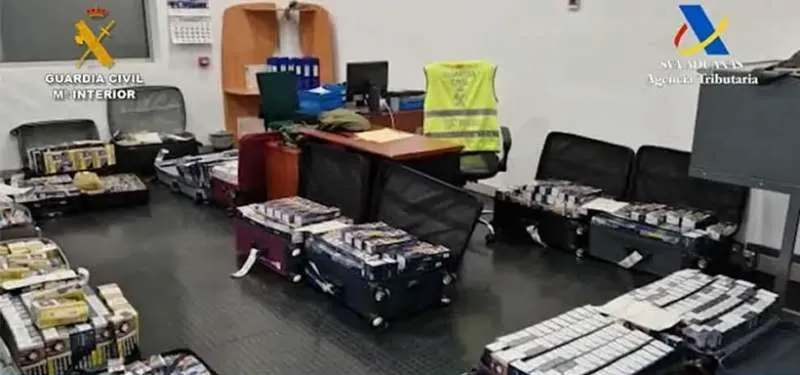 The 11 people are currently in police custody and are being investigated for an alleged crime of belonging to a criminal organization and tobacco smuggling.
People are reminded that the legal amounts are 200 cigarettes, or 50 cigars, or 250g of tobacco. In this instance, each of the 11 people had 110 times the amount permitted.
Other articles that may interest you...