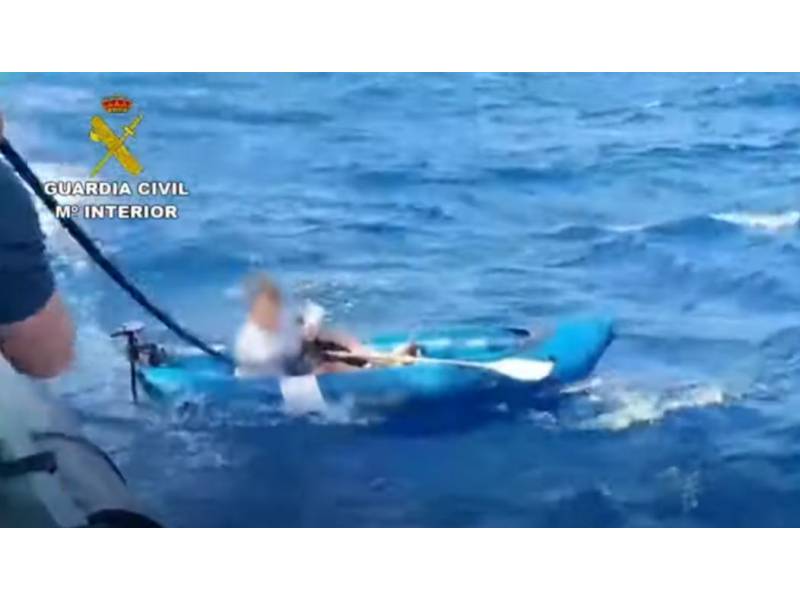 VIDEO: Emergency rescue of a tourist stranded at sea in a kayak
The Guardia Civil had to despatch its Maritime Rescue patrol boat yesterday, to save a man who was lost at sea in a rental kayak. The search began after a boat rental company in Playa Blanca, Lanzarote, called emergency services because a tourist who had rented a kayak from them hadn't returned.
The company said that they had warned him that there were strong currents, which ultimately had prevented him from returning to the place of departure.
As you can see in the video, a GES helicopter and the Guardia Civil patrol boat located the weary man in the kayak, 2.9 miles from Fuerteventura as he had been carried by the currents and strong waves which made the rescue difficult.
Fortunately, though, the man was safely rescued and returned to Playa Blanca where he was assessed medically and treated for sunburn and dehydration after being out at sea for several hours alone.