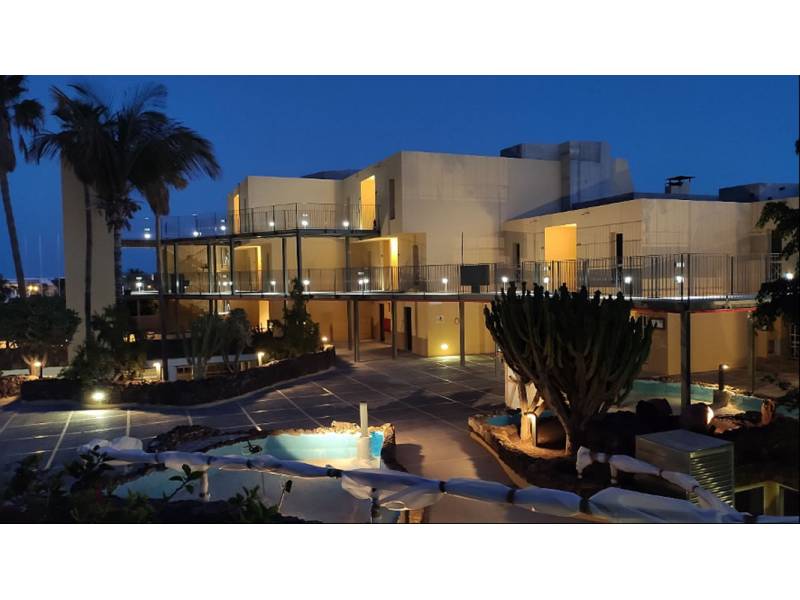 The Sol Jandía hotel is reopening after 15m euros spent on modernization
After an investment of 15.6 million euros in renovation works, the Sol Jandía, owned by Meliá Hotels International, in the municipality of Pájara in Fuerteventura, is reopening during June. The modernisation of the hotel has seen a complete transformation from a tired 3 key resort to a modern 4 star complex with 294 plush rooms.
In the owner's words, "it has meant a rebuild of all the accommodation units, converting each apartment into a either a suite with a living room, or into a family room".
In addition to increasing its category four stars and updating its, they have completely rebuilt all the common areas, restaurants and leisure spaces, as well as the reception area, entrance and facade, giving the complex a new contemporary and more modern image, meeting the Sol brand standards and the environmental criteria in which Meliá Hotels International is a world leader.
Regarding the outdoor areas, there has been a complete reform of the solarium, swimming pool, including a heated one for winter, a new pool bar, as well as a new rooftop solarium with sea views, with an aesthetic and current style.
As for the new restaurant located in the jameo, the essence of this patio is maintained as an icon of the hotel, which together with the Canarian organic gardens, maintain the original reference to César Manrique.
Likewise, the hotel has adapted to the new accessibility regulations for people with reduced mobility, incorporating a new network of architectural walkways and exempt elevators, which, in addition to providing a contemporary design to the complex, improve the operability and use for customers, without losing the original organic and natural essence of the historic complex.
The establishment has also adapted to the new anti-Covid health regulations, complying with all the protocols established for welcoming clients during June.
Other articles that may interest you...