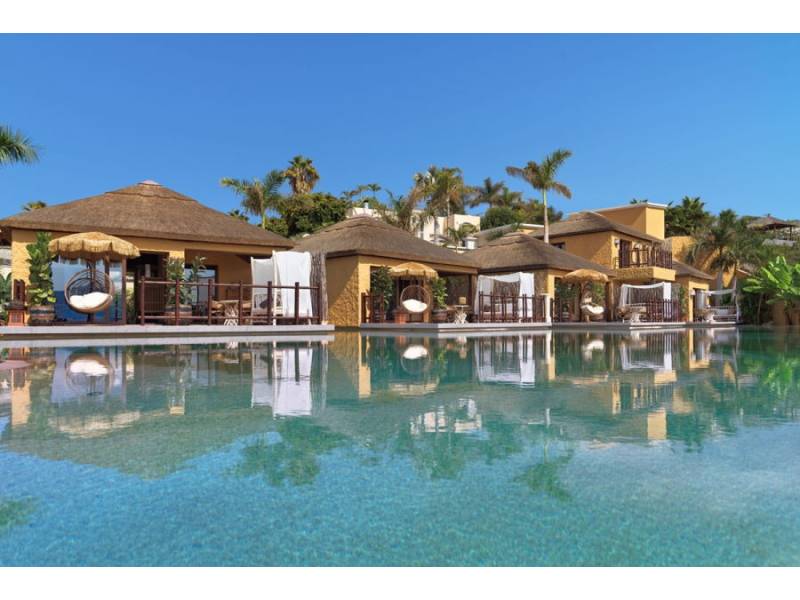 The Royal River Luxury Hotel in Costa Adeje, voted the best hotel in Spain
The Spanish Association of Tourism Journalists and Writers, which is part of the World Federation, Fijet World, has awarded the FIJET Spain 2022 Award to the Royal River Luxury Hotel in Costa Adeje, regarding it as the best hotel in Spain.
FIJET aims to recognise and honour all entities, organizations, and destinations in different categories in the Tourism sector, valuing excellence in the promotion of tourism and its destinations across Spain.
In the category of best hotel in Spain for 2022, the Royal River Luxury Hotel & Spa, located in the most exclusive part of Tenerife, opposite the Costa Adeje Golf course facing the Atlantic Ocean, has been announced as the winner.
The resort has a spectacular collection of 50 villas. African-inspired Lagoon Villas, the River Villas connected by a river among lush vegetation, and the Pool Villas with their own private pool, a unique concept in Spain.
The FIJET 2022 Awards ceremony will take place during the FITUR International Tourism Fair between January 19th and 23rd in Madrid, which brings together all the main agents, holiday companies, airlines, hotel groups, and tourism associations that operate in Spain.
Other articles that may interest you...