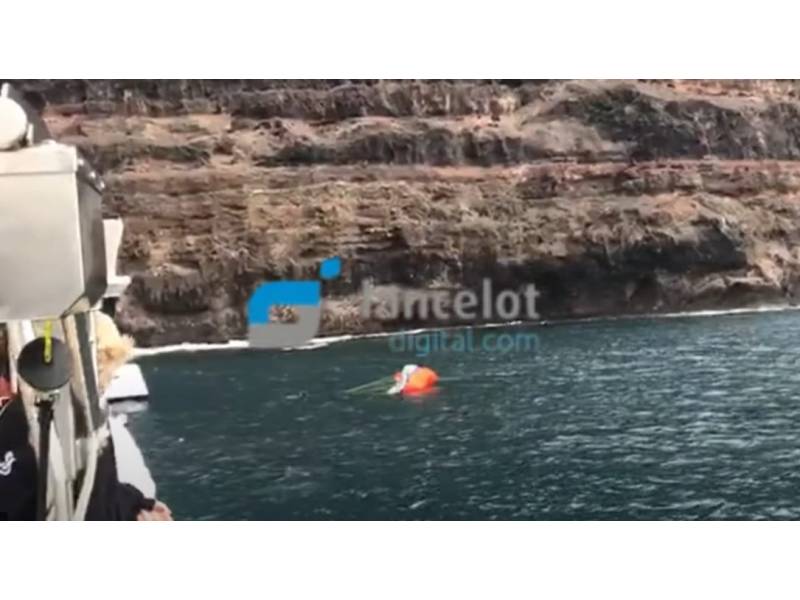 VIDEO: A paraglider lands in the sea and is rescued by a tourist pleasure boat
A paraglider had to be rescued yesterday by a catamaran full of tourists who were out on a whales and dolphins trip, after he misjudged his landing and fell into the sea in Órzola off the northern tip of Lanzarote.
The man, who got away without any major injuries, was lucky that he fell into the sea and didn't crash into rocks at the base of the cliff, then he was lucky again that the pleasure boat named 'La Graciosa' was nearby and able to rescue him, before he got tangled in his parachute and potentially drowned.

Video courtesy of Lancelot Digital
Over the bank holidays, there have been paragliders out than usual in the north of the island, taking part in an activity that usually passes without mishaps, but more than once there have been some people wounded and even deaths to mourn.
In Tenerife, a paraglider was killed on Sunday when he suffered a fall in a rocky area of the municipality of Guía de Isora.