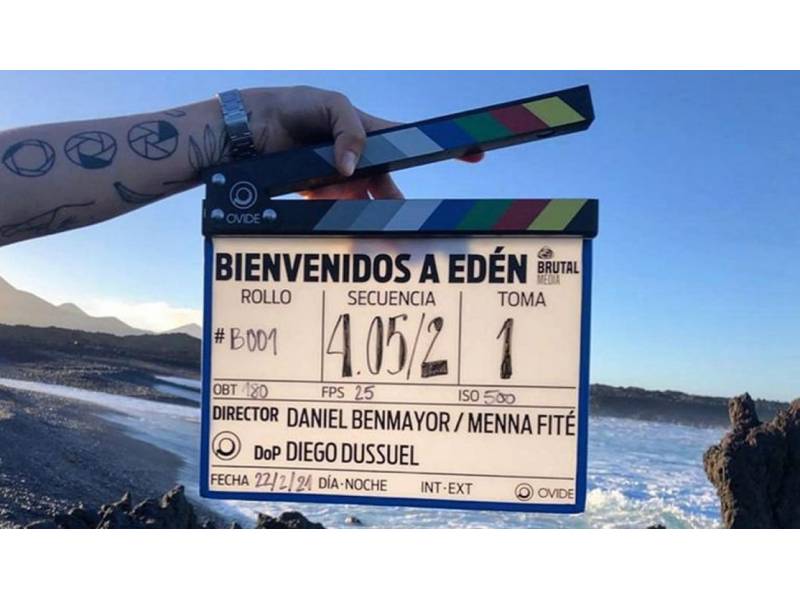 Netflix film crew have to leave Lanzarote due to 'lack of permits'
The filming of the new series 'Welcome to Eden' for Netflix will have to leave Lanzarote earlier than planned, due to a "lack of permits" for filming on the Caletón Blanco from Costas, as revealed by the mayor of Teguise, Oswaldo Betancort, in a press release earlier today. 'Welcome to Eden' is the next big Spanish blockbuster on the streaming platform, that started filming on the island on February 22nd.
According to the mayor: "These people were going to spend two million euros in Lanzarote but, due to a lack of permits, they now have to go to Teruel in the mainland, to film in a studio pretending that they are on the island, and we are losing the investment in the local economy."
As he explained, the production company in charge of filming has already filmed "in various areas of the municipality and the island" but "has to go because they don't have permission to shoot in the Caletón Blanco. I can't see the problem as they understood the restrictions and the fact you have to preserve the environment," said the mayor, however, he still lamented that "money is being lost unnecessarily."
In addition, he pointed out that the film crew, made up of about 220 people, is staying at the Los Zocos apartments in Costa Teguise. "We are talking about very important production companies that move a lot of money," Betancort said.
In fact, he believes that the Canary Islands "have to forget a bit about the tourism model that we have always implemented" and "start investigating other types of models", such as film and TV. "I think we are in luck and that we should go there, because the incentive given to these people is very good and the locations we have to stage the filming, according to them, are the best they have seen," he added.
Other articles that may interest you...
Likewise, Betancort pointed out that he has presented a question in the Canary Islands Parliament about the operation of Costas in the archipelago. And it is that, he has indicated that "they do not pick up the phone, there are many projects stopped due to the fact that there are no reports."