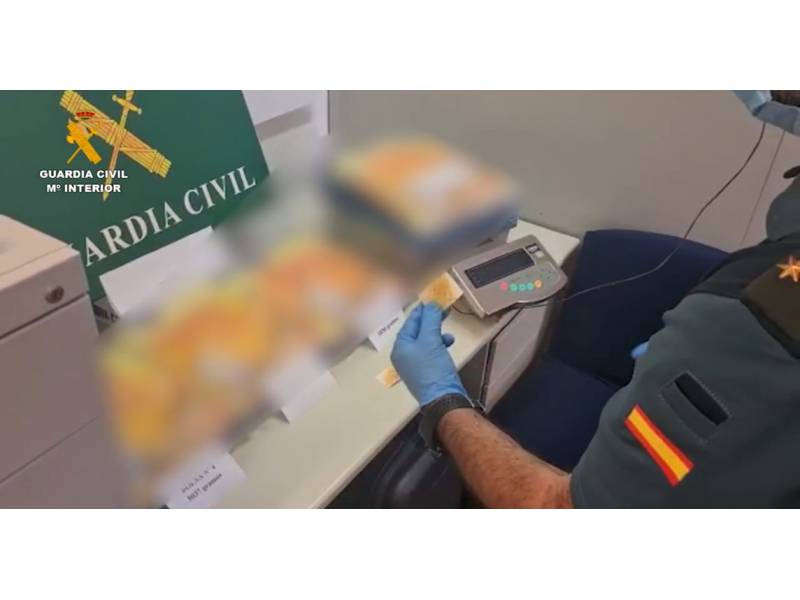 VIDEO: Man arrested at Lanzarote airport with 20 kilos of heroin disguised as flour
The Guardia Civil have confirmed that they intercepted a 46-year-old man when he arrived at Lanzarote airport on a flight from Amsterdam last Saturday (December 4th), after finding 20 kilos of heroin hidden in his luggage.
The man was stopped randomly by agents of the Lanzarote Airport Tax Detachment department, and carried out a routine search of his bags, but became suspicious of the man's reaction to having the police around him.
His behavior and the elusive attitude led the agents to inspect his luggage further, and inside they found four 5-kilo packages of a substance that was packaged as flour for baking.
Once the contents were inspected, the four packages tested positive for opiates, they immediately proceeded to seize the merchandise and arrest the passenger for drug trafficking. The detainee was placed at the judicial disposition of the corresponding Court, which decreed his entry into prison.
It should be noted that it is one of the most important caches of this type of drug that has been made in the Canary Islands in recent years, followed by the seizure of another 10 kilos of heroin that were seized at the end of October in the Gran Canaria airport from a passenger on a flight from Brussels.