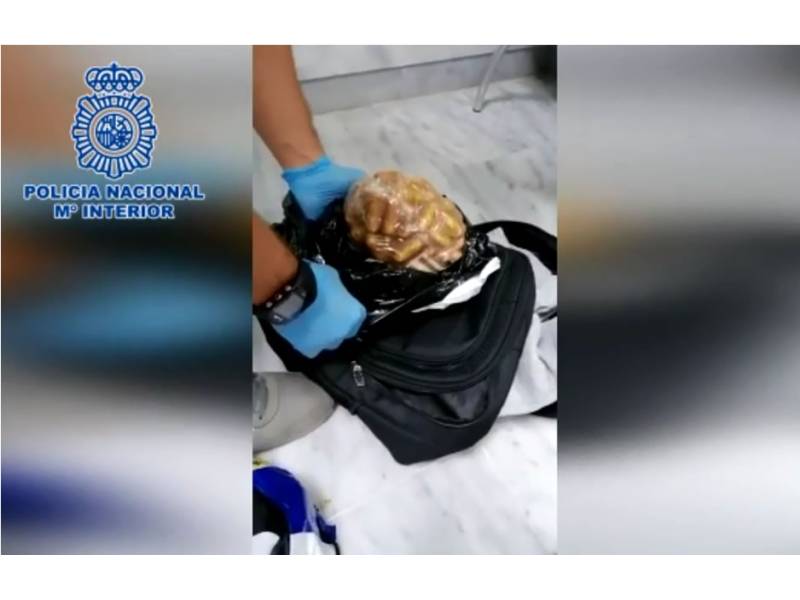 Man arrested at Lanzarote airport with 1.8 kilograms of cocaine in his bag
National Police officers at the César Manrique airport in Lanzarote, have arrested a 27-year-old man after finding 100 capsules of cocaine, weighing 1.8 kilograms, in his hand luggage.
The man, who doesn't have a police record, was stopped by border control agents because he acted suspiciously and purposely tried to avoid them, on December 13th after landing in Lanzarote on a flight from Paris.
For this reason, the agents proceeded to stop him and requested his documentation. However, faced with incoherent responses to their questions, the officers took him to the airport police base to officially identify him and carry out a search of his bags.
After a standard security search and a search of his belongings, they found 100 cocaine capsules with a total weight of 1.8 kilograms in his bag. For this reason, he was immediately arrested and charged with a crime against public health.
After the corresponding procedures, the detainee was placed at the disposal of the competent Judicial Authority, who ordered his immediate admission to prison where he is awaiting trial.
Other articles that may interest you...