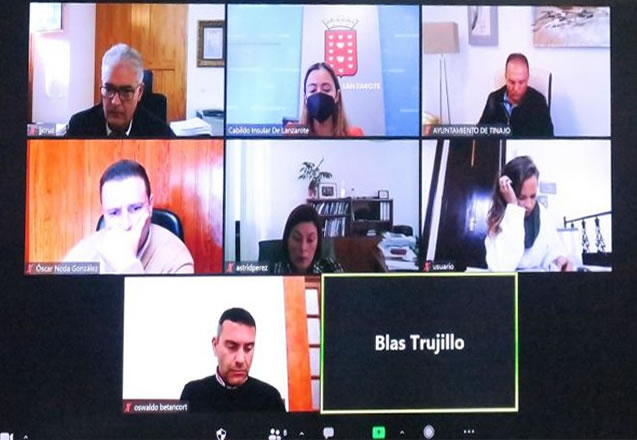 Lanzarote will get tougher measures if new cases do not decrease 'in the next few days'
The Minister of Health for the Canary Islands, Blas Trujillo, has held an emergency meeting with representatives of the Lanzarote Cabildo and the island's municipalities, sharing the Ministry's "deep concern about the evolution of the pandemic on the island."
In addition to providing detailed information on the situation of the main indicators used to monitor the evolution of the pandemic, he expressed his confidence that "the restrictive measures adopted as a result of the rise to alert Level 3 on the island will take effect".
However, as reported by the Cabildo, Trujillo also stated that the Government would introduce tougher measures based on the evolution of infections "over the next few days" if deemed necessary, taking into account that as of today there are 948 active cases on the island, which to put in perspective has gone up 700% since Christmas.
Also the incidence rate over 14 days is one of the highest in Spain at 698.66, there have been two Covid deaths in the last 24 hours, and two municipalities on the island are now classed as red traffic light risk areas, which are Arrecife and Tias.
Other articles that may interest you...
"We are going to be very attentive to the evolution of infections on the island and we are counting on the Government to reinforce current measures if they are not strict enough to stop the virus spereading," said the president of the Cabildo, María Dolores Corujo, who highlighted the need to continue praising "the commendable effort that the majority of the population is making."