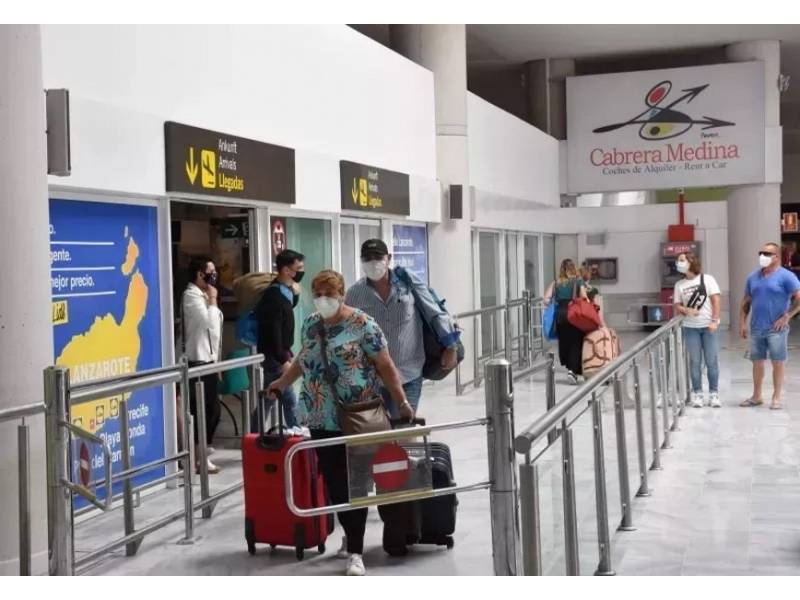 Lanzarote airport has record number of planes and tourists arriving today
AENA have reported that the Cesar Manrique airport in Lanzarote, will break another tourist arrival record today, Saturday, with 90 flights scheduled to the island with tourists arriving from all over Europe fleeing the cold in their own countries.
Of these 90 planes, almost a third are coming from the United Kingdom, which is more than in previous weeks, because despite increased restrictions by the British Government, these tourists are of an older age group who are double or triple vaccinated and don't have teenage children, so are not affected by the restrictions.
However, it is likely that numbers from the UK will drop over Christmas and New Year as British family tourism will be affected and people need to cancel their travel plans before it is too late to get their money back or reschedule without incurring extra charges.
Most of the UK flights coming today are with easyJet and Jet2, with easyJet also bringing tourists from other parts of mainland Europe. Flights from outside of Spain are coming from: Luton, Gatwick, East Midlands, Leeds Bradford, Liverpool, Birmingham, Bristol, Manchester, Newcastle, Edinburgh, Glasgow, Dublin, Cork, Belfast, Paris, Strasbourg, Lille, Bordeaux, Nantes, Brest, Toulouse, Lyon, Marseille, Naples, Turin, Milan, Bologna, Berlin, Düsseldorf, Stuttgart, Frankfurt, Basel-Mulhouse, Niederrhein, Rotterdam, Amsterdam, Eindhoven, Brussels, Lisbon, Vienna, Helsinki, Oslo, Copenhagen, Bratislava, Katowice, and Warsaw.