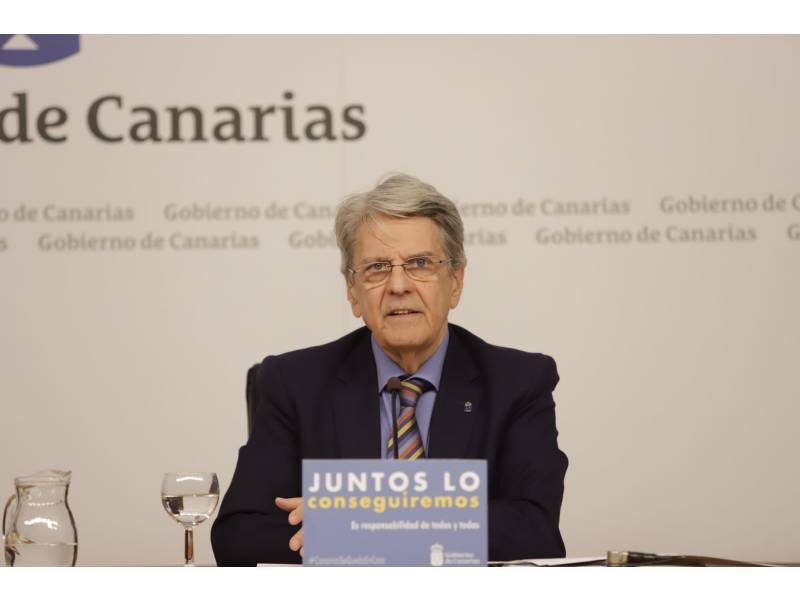 LANZAROTE WILL GO TO NEW LEVEL 4 RESTRICTIONS FROM SATURDAY
The Government of the Canary Islands has decided to tighten the restrictions in Lanzarote and La Graciosa, which will go to a new alert Level 4 from midnight this Saturday, a level not contemplated until now by the regional Government, as announced by spokesman Julio Pérez at this afternoon's press conference.
The evolution of epidemiological data in Lanzarote, and specifically the speed of infections, continues to worry experts, which is why immediate action has been implemented, even though the Ministry of Health said they would be watching for the next few days before making a decision.
Among the measures being implemented at this level are the reduction in the number of people who can meet, which is now a maximum of two, and the complete closure of non-essential economic activities after 6:00pm which will be confirmed in the Boletin Oficial tomorrow.
Perez said "we need to limit mobility, so that there is nothing to do on the street," he explained, "The curfew is maintained until 10pm, but if there is no reason for you to be outside, you should be inside."
Other articles that may interest you...
On the other hand he added that "The sacrifice is useful and the effort pays off", highlighting the favourable evolution of Tenerife, which dropped to Level 2 on Monday. "The high compliance with the restrictions set by the Government has managed to reduce the impact of the virus, but you can't relax or get complacent. At the same time, he also confirmed that El Hierro will enter alert Level 2.