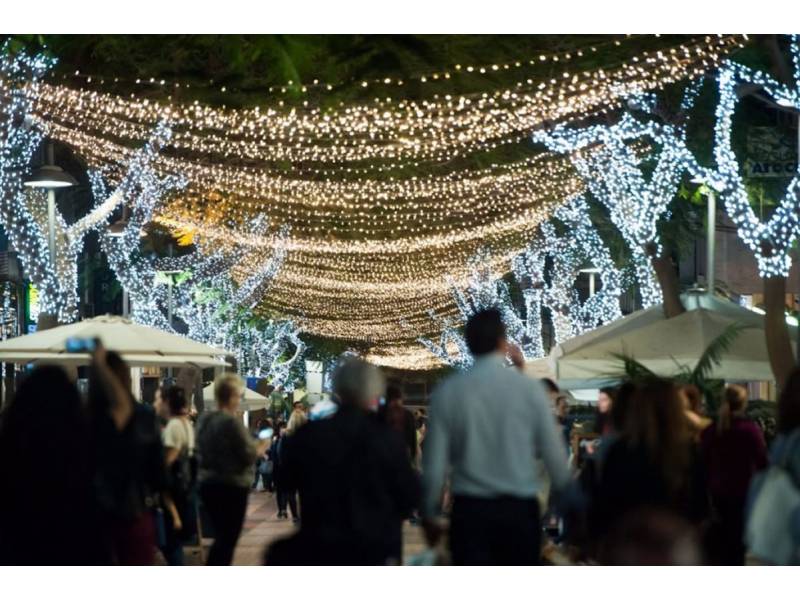 Covid update: New cases skyrocket to over 2,000 in the last 24 hours
Today sees the worst data in the 22 months since the first cases of coronavirus in Spain was recorded in La Gomera on 31st January 2020. We all thought after the fifth wave that the worst of the pandemic was over, and how wrong we were. The Ministry of Health has reported 2,051 new cases in the Canary Islands today as the increase continues after the usual dip in the weekend figures.
Tenerife sets a new record with 1,417 new cases followed by Gran Canaria with 424, Lanzarote with 89, Fuerteventura with 71, La Palma with 26, La Gomera with 16, and El Hierro with 8.
Although hospitalisations and ICU admissions haven't increased, there were two more deaths recorded, and now over 120,000 people in the Canaries have tested positive, with who knows how many more infected, who haven't had a test.
The Government has made it clear that they don't want to impose any more restrictions, but if data continues to rise and people keep ignoring them, they will have no choice, as the ones they have imposed, like hospital admissions, will take time to see an effect. This means that if admissions start to go up, and cases continue to increase, the restrictions too, will get tighter.
Tenerife now is starting to head into unknown territory with the 14-day incidence rate heading towards 1,000 cases per 100,000 inhabitants, which is three times higher than in previous waves, including when the island was in Level 4 last time.
Data for Tuesday 21st December 2021:
(updates are against yesterday's figures)
New cases: 2,051
Tenerife: 1,417
Gran Canaria: 424
Lanzarote: 89
Fuerteventura: 71
La Palma: 26
La Gomera: 16
El Hierro: 8
Current Incidence rate (IA7): 475.42
(Cases last 7 days: 10,349)
Tenerife: 746.82
Fuerteventura: 364.15
Gran Canaria: 273.05
Lanzarote: 268.27
La Gomera: 207.58
El Hierro: 206.33
La Palma: 178.53
Current Incidence rate (IA14): 645.37
(Cases last 14 days: 14,042)
Tenerife: 932.47
Fuerteventura: 678.18
Gran Canaria: 426.52
Lanzarote: 391.50
El Hierro: 278.10
La Gomera: 276.78
La Palma: 262.41
General:
Covid patients in hospital: 291 (-)
Covid patients in ICU: 59 (-)
Home isolation: 16,289
R number: 1.01(needs to be below 1)
PCR test positivity rate: 15.67% (should be below 4.5%)

Vaccination: (No update today)
Total administered: 3,593,893
Fully vaccinated: 1,677,252 people (79.96%*)
One dose: 1,727,371 people (82.35%*)
Children aged 5-11: 13,707 (10%)
Booster doses: 327,787
*population target has been adjusted to include everyone over 5 years old.

Deaths last 24 hours: 2
Tenerife: 1 (615)
Fuerteventura: 1 (23)
Total deaths: 1,093

Medical Discharges in last 24 hours: 329
Tenerife: 149
Gran Canaria: 129
Lanzarote: 25
Fuerteventura: 13
La Palma: 9
La Gomera: 4
El Hierro: 0

Total Active cases per island:
Total: 16,639
Tenerife: 9,786 (+1267)
Gran Canaria: 4,774 (+295)
Fuerteventura: 1,295 (+57)
Lanzarote: 518 (+64)
La Palma: 186 (+17)
La Gomera: 53 (+12)
El Hierro: 27 (+8)