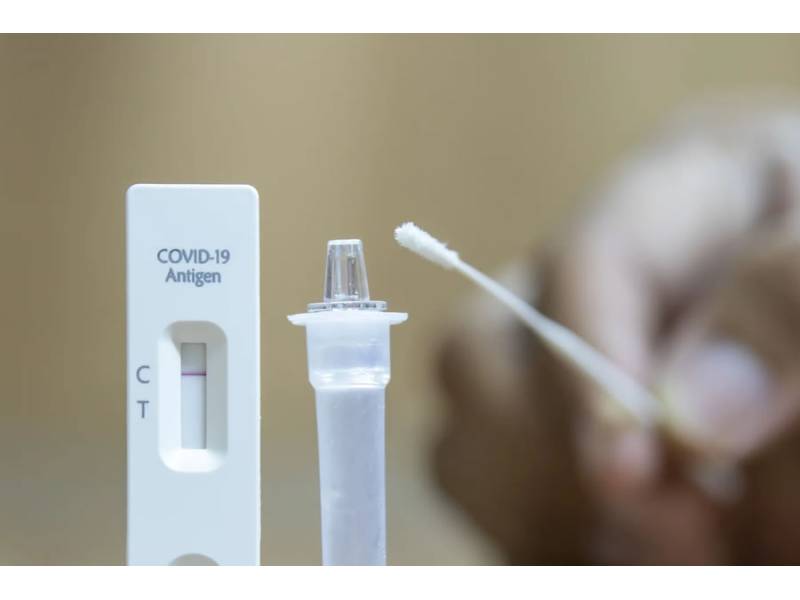 Covid update: New record of daily cases with 6,841 in the last 24 hours
Now that there are no more Christmas holidays or Kings Days and the schools have reopened, we will start to see more accurate data as opposed to provisional on the bank holidays and weekends. This has started today with the Ministry of Health reporting that 6,841 new cases of Covid have been registered in the last 24 hours, and 8 people have died.
Of the new cases 3,573 are in Tenerife, 2,105 are in Gran Canaria, 509 are in Lanzarote, 336 are in Fuerteventura, 255 in La Palma, 35 are in la Gomera, and 28 are in El Hierro. Following this, La Palma is the first island to have 14-day incidence rate that exceeds 3,000 cases per 100,000 inhabitants.
Today there have also been 2,252 people discharged but active cases have risen to over 70,859 with 70,303 in home isolation, and in fact over 10% of the workforce in the Canary Islands are off work with Covid.
What to do if you are in close contact with someone positive with COVID-19:
With the explosion in cases due to the Omicron variant, many people aren't sure what to do if they come in close contact with someone who has tested positive, so the Ministry of Health has re-iterated what you should do.
Being a close contact means that you could be at risk of having been infected. In this regard, the Ministry of Health recommends that if you have been fully vaccinated, it is not necessary to quarantine. However, you should take extreme precautions with where you go and who you see, such as avoiding contact with vulnerable people, reducing social interaction, and by wearing a mask at all times, performing only essential activities, working from home, and continuously practicing protection measures (mask, social distancing, and ventilation in interior spaces ).
If you are not fully vaccinated you must self-isolate for 7 days after the date of last contact with the person who tested positive for coronavirus. Likewise, you must exercise extreme precautions over the next 10 days by limiting social contact and using a mask at all times. At home, if possible, isolate yourself in a room to avoid infecting the rest of your cohabitants, and monitor your health looking for symptoms, and if possible test regularly.
Data for Tuesday 11th January 2022:
(updates are against yesterday's figures)
New cases: 6,841
Tenerife: 3,573
Gran Canaria: 2,105
Lanzarote: 509
Fuerteventura: 336
La Palma: 255
La Gomera: 35
El Hierro: 28
Current Incidence rate (IA7): 1,350.40
(Cases last 7 days: 29,392)
La Palma: 1,694.27
Lanzarote: 1,528.12
El Hierro: 1,417.42
Tenerife: 1,405.55
Fuerteventura: 1,334.65
Gran Canaria: 1,232.47
La Gomera: 1,093.27
Current Incidence rate (IA14): 2,548.86
(Cases last 14 days: 55,158)
La Palma: 3,001.51
Lanzarote: 2,865.63
Tenerife: 2,798.93
El Hierro: 2,431.15
Gran Canaria: 2,269.96
Fuerteventura: 2,035.38
La Gomera: 1,720.64
General:
Covid patients in hospital: 488 (+3)
Covid patients in ICU: 68 (-)
Home isolation: 70,303
R number: 0.95 (needs to be below 1)
PCR test positivity rate: 42.45% (should be below 4.5%)

Vaccination: (No update today)
Total administered: 3,883,592
Fully vaccinated: 1,694,978 people (80.90%)
One dose: 1,791,276 people (85.39%)
Children aged 5-11: 50,800 (37.17%)
Booster doses: 536,737

Deaths last 24 hours: 8
Tenerife: 4 (688)
Gran Canaria: 3 (421)
Lanzarote: 1 (57)
Total deaths: 1,218

Medical Discharges in last 24 hours: 2,252
Tenerife: 1,146
Gran Canaria: 648
Lanzarote: 231
La Palma: 147
Fuerteventura: 70
La Gomera: 5
El Hierro: 5

Total Active cases per island:
Total: 70,859
Tenerife: 35,573 (+2,423)
Gran Canaria: 24,573 (+1,454)
Lanzarote: 4,817 (+277)
Fuerteventura: 3,860 (+266)
La Palma: 1,618 (+108)
La Gomera: 260 (+30)
El Hierro: 158 (+23)


Municipalities with most active cases in each island:
17,987 in Las Palmas (Gran Canaria)
15,208 in Santa Cruz (Tenerife)
6,846 in La Laguna (Tenerife)
3,028 in Arrecife (Lanzarote)
1,958 in Telde (Gran Canaria)
1,782 in Puerto del Rosario (Fuerteventura)
1,486 in Arona (Tenerife)
1,340 in Granadilla de Abona (Tenerife)
1,281 in Adeje (Tenerife)
1,128 in Puerto de La Cruz (Tenerife)
985 in San Bartolomé de Tirajana (Gran Canaria)
901 in La Oliva (Fuerteventura)
843 in Santa Lucia de Tirajana (Gran Canaria)
490 in Guia de Isora (Tenerife)
275 in Mogán (Gran Canaria)
279 in San Miguel de Abona (Tenerife)
119 in Santiago del Teide (Tenerife)
(Please note this is not all municipalities, it represents the most infected and tourist areas)