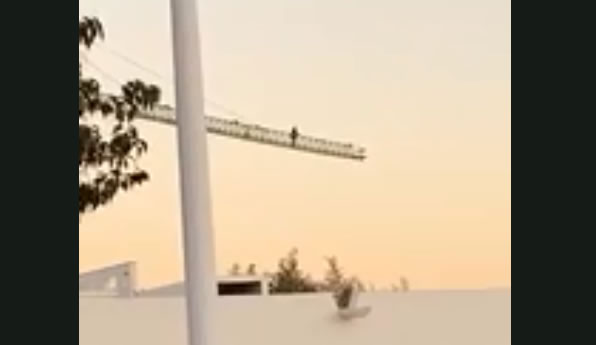 British man climbs 52-metre crane in Lanzarote threatening to jump
A British resident of Lanzarote had to be talked down from a 52-metre crane yesterday, after he climbed up it with the intention of jumping, claiming that he can't handle the situation he is going through anymore because of the economic crisis generated by the Covid pandemic.
The middle-aged man, who has not been named, climbed to the top of the crane which is installed in the Fariones Aparthotel in Puerto del Carmen, and was up there for three hours as fire-fighters and a group of friends tried to talk him down.
Emergency Services feared the worst as the man threatened to jump from the crane, saying he couldn't go on with life any longer due to the pandemic and the situation he finds himself in.
Fortunately after almost three hours of tense waiting, he finally gave up and chose to come down on his own accord, convinced by his friends below not to jump.
Other articles that may interest you...
The man, of British origin who lives in the municipality of Tías in Puerto del Carmen, was applauded by a large crowd that had gathered when he reached the ground, and was taken away by Local Police and health authorities for routine observation and treatment for his traumatic ordeal.