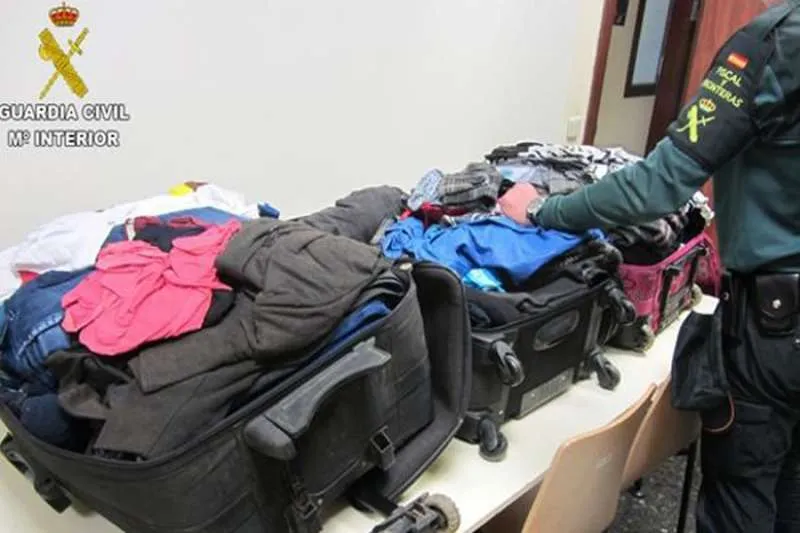 Woman stopped with 6.5 kilos of cocaine in her luggage at Tenerife airport
The Guardia Civil at Tenerife North Airport have arrested a 52-year-old woman after searching her suitcases and finding 6.5 kilos of cocaine worth 400,000 euros hidden in them, only stopping her because her cases smelt of chemicals.
The woman, of Venezuelan nationality, was collecting her cases from the baggage reclaim area when she was stopped by officers, who wanted to take a closer look at her bags because of the smell coming from them.
After pulling her to one side they inspected both cases, which they found had been reinforced and were much more rigid than the material they were made from, which is when they found the drugs concealed in the strengthening panels.
After testing the luggage fabric, they found it gave a positive result for cocaine, and in total weighed 6,500 grams, which is why they immediately arrested her for drug trafficking.
Following this, the detainee, along with the police report has been handed over to the judicial authorities for sentencing.
Other articles that may interest you...