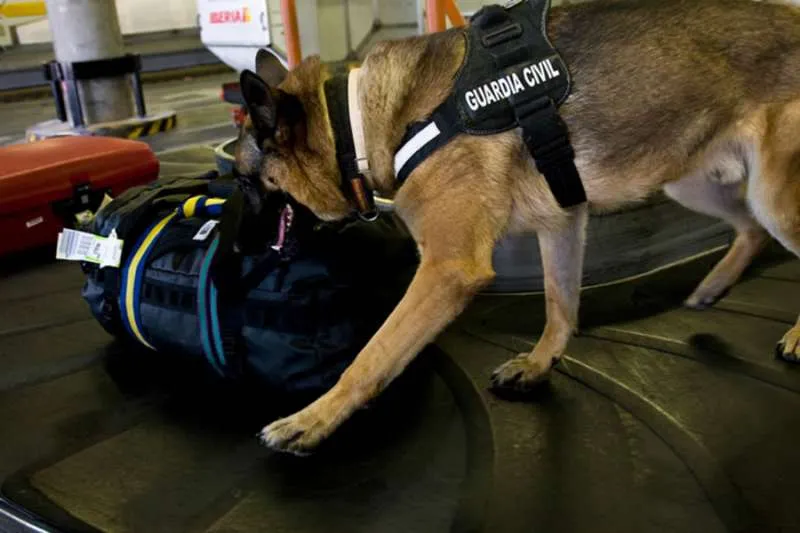 Woman arrested at Tenerife airport carrying heroin hidden in cereal boxes
The Guardia Civil have arrested a middle-aged' Belgian woman at Tenerife South airport who was carrying 1.8 kilos of heroin hidden in two cereal boxes in her luggage. Officers became suspicious of her acting nervously in the baggage claim area after landing on a flight from Belgium after a sniffer dog highlighted a suitcase with her name on it.
The dog, trained in the detection of narcotics, is part of a team that sniffs all cases that pass through the luggage bays at the south airport, and it got excited with this particular one.
Due to this, they identified its owner in the baggage claim area who immediately seemed very nervous which all but confirmed their suspicions that there was something in it.
Taking her to one side they opened the case and found two cereal boxes containing several pieces of a plastic-wrapped brown substance that turned out to be heroin, weighing 1,850 grams.
After being officially identified, the woman was then arrested and handed over to the Court of first instance and instruction number 3 of Granadilla de Abona, and has been sent to prison awaiting sentencing.
Other articles that may interest you...