VIDEO: Plane 'bounces' uncontrollably on runway at Lanzarote Airport before aborting landing
A Canaryfly plane experienced a scary landing earlier today (Tuesday) in Lanzarote, in an incident that would have left more than skid marks on just the runway!
In the video below, captured by a live webcam at the César Manrique Airport, you can see the problems that flight PM168 from Gran Canaria had when trying to land in Lanzarote, at around 30 seconds into the video.
The incident occurred at 12:50pm today when the plane touched down and became unstable, causing it to 'bounce' on the runway.
Following the failed landing, the crew attempted a second landing without leaving the runway or returning to the air, but once again, the aircraft 'bounced' off the runway.
After several bounces, the plane regained altitude and circled round before making a successful landing. A harrowing experience for all on board.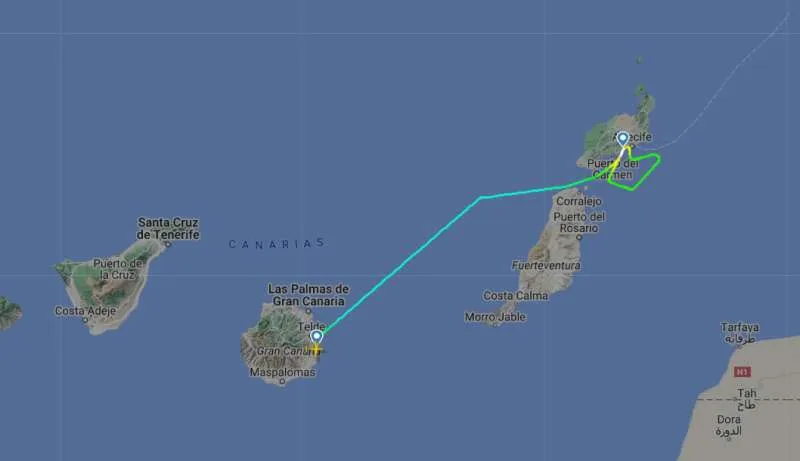 Other articles that may interest you...