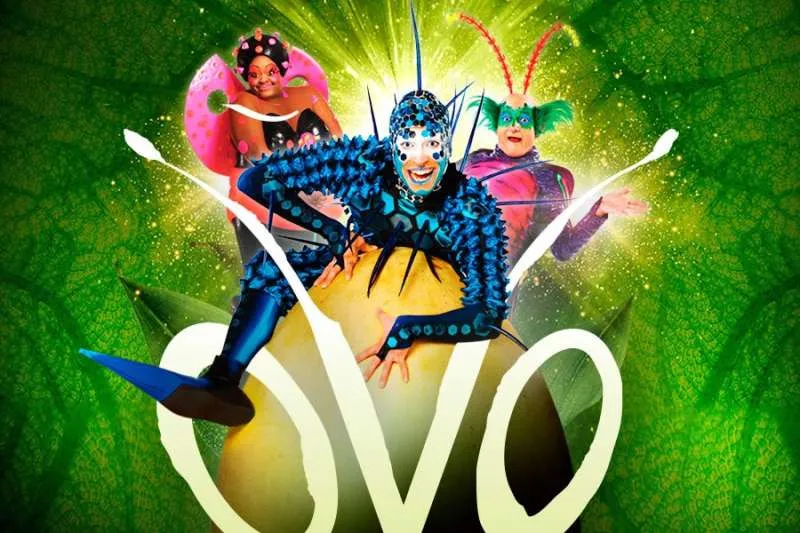 VIDEO: Cirque du Soleil is coming to the Canary Islands this summer
The prestigious Canadian circus and acrobatic company, Cirque du Soleil, is returning to the Canary Islands this summer, with a series of performances of its fable 'OVO', which is inspired by the world of insects, at the Gran Canaria Arena in Las Palmas, between August 12th and 20th.
Pre-sale tickets are already available via Live Nation, and they go on general sale from tomorrow (Friday 24th February) through: livenation.es, Ticketmaster, El Corte Inglés, and cirquedusoleil.com.
This will be the last time to see OVO anywhere in Spain until the end of the year, as it is visiting Gran Canaria after performing at the Donostia Arena in San Sebastián, between July 19th and 23rd.
Show details:
Cirque du Soleil says that the way of life of insects and their environmental significance are the starting point of this show, which is full of acrobatics and music which are the hallmark of the Canadian circus giant which was close to permanently closing its doors during the pandemic due to financial problems.
They define 'OVO' in the following way: "It is a headlong foray into a colourful ecosystem brimming with life, in which insects work, eat, slow walk, flutter, play, fight, and seek love in a continuous state of energy and movement."
"The home of insects is a world of biodiversity and beauty filled with boisterous action and moments of quiet excitement. When a mysterious egg appears among them, the insects are stunned and intensely curious about this iconic object that represents the enigma and cycles of their lives. It's love at first sight when a gangly, wacky insect arrives in this lively community and a fabulous ladybug catches his eye - the feeling is mutual."
Other articles that may interest you...