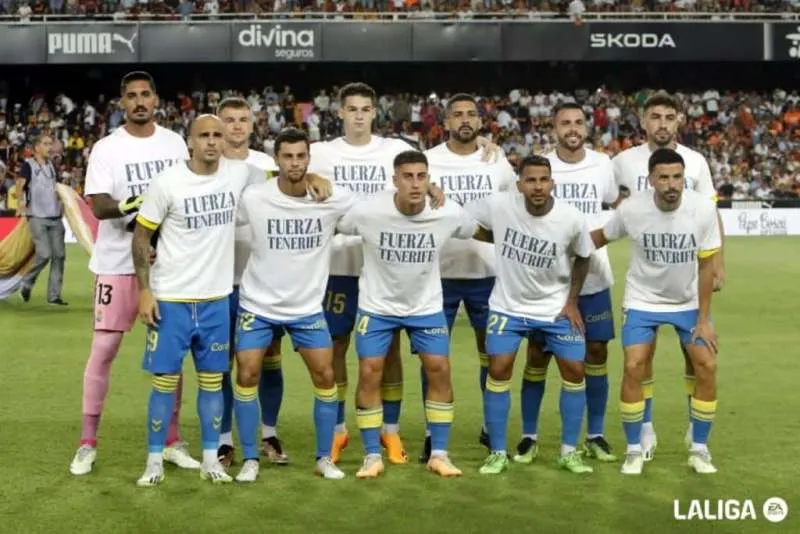 UD Las Palmas and Valencia wear shirts to support those affected by the fire
The players from UD Las Palmas and Valencia, who played each other last night (Friday) on the second day of LaLiga, wanted to send a message of support to the people of Tenerife who are affected by the forest fire that has been burning out of control on the island since Tuesday.
The Gran Canaria team are CD Tenerife's arch-rivals on the pitch, but the islands are one when there is an emergency and pull together to support each other in times of need.
The players of both teams came onto the pitch at the Mestalla Stadium in Valencia wearing t-shirts that read "'Fuerza Tenerife" showing their support.
Hats off to them, there are some things that are bigger than football rivalry. Incidentally, Valencia won 1-0.