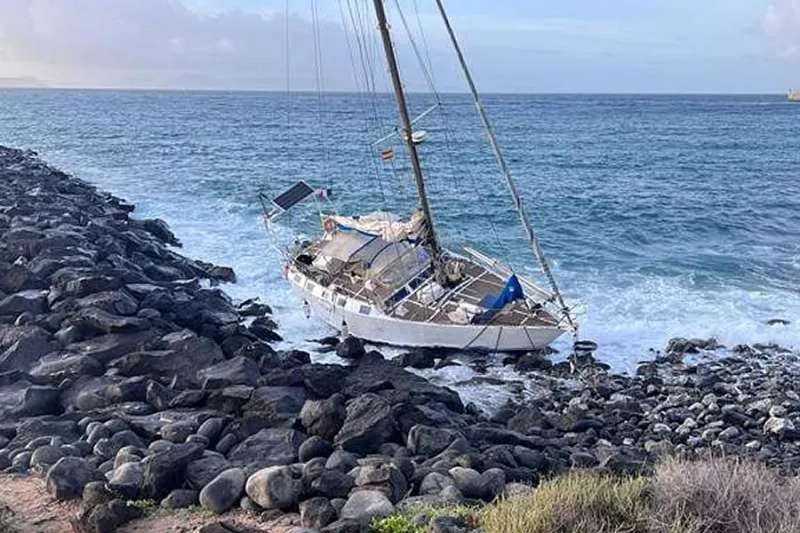 Two sailing boats are smashed into rocks in Lanzarote due to bad weather
The bad weather in the Canary Islands is bringing intense waves as well as strong gusts of wind and has run aground two sailing boats in the last 24 hours in the Playa Dorada area of Playa Blanca, in Lanzarote.
Yesterday (Sunday) an 8-metre-long boat broke loose from its mooring, and capsized due to the adverse sea conditions, scattering its belongings along the rocky coastline, which to the National Maritime Plan being activated as a precautionary measure.
However, this morning a second yacht of approximately 10 metres in length, and weighing 14 tons, also broke loose from its anchoring point and was forced into the rocks before capsizing according to the Lanzarote Emergency services.
All the belongings from this boat had already been removed and a rescue attempt is underway to try and save the boat before it is destroyed by the sea and the rocks.
Other articles that may interest you...