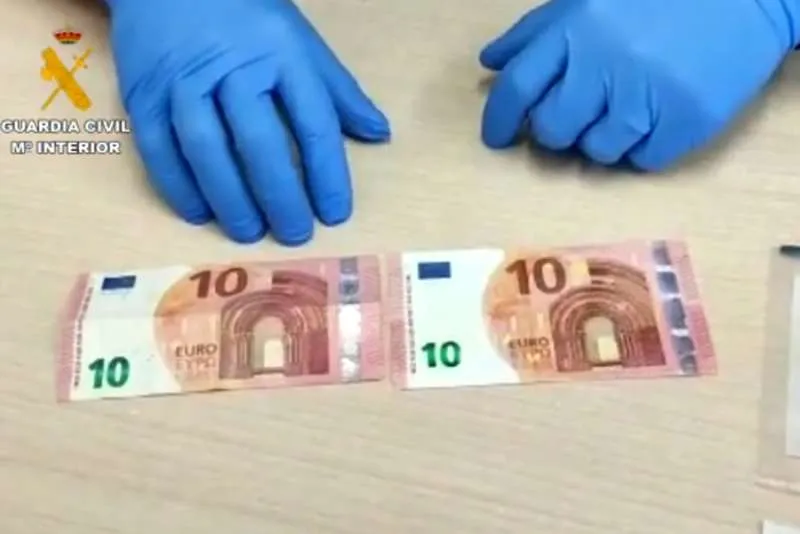 Two British tourists arrested for knowingly using fake 10 euro notes at a hotel
The Guardia Civil have arrested a 30-year-old British man and a 27-year-old British woman in Lanzarote, for possessing and using fake ten euro notes in a hotel in Playa Blanca. An investigation began when the hotel informed the police that they had detected four fake notes used to pay for things, and suspected the perpetrators had more.
The police began their investigation on the first inquiries and statements of witnesses at the hotel, that would help locate their origin, and traced the notes back to cash payments by two British tourists staying at the complex.
After collating enough information against them to request a search warrant of their room from the Arrecife Guard Court of Instruction, they found another 47 counterfeit 10-euro bills among their possessions, bringing the total number of banknotes seized to 51, with a nominal value of 510 euros.
After further questioning, the couple admitted that they had knowingly brought the fake notes with them from the UK to use on their holiday, and were subsequently arrested by the Guardia Civil for their actions.
The couple are now awaiting trial in Arrecife and face imprisonment from eight to twelve years and fines of ten times the nominal value of the intervened money for the crime they have committed.