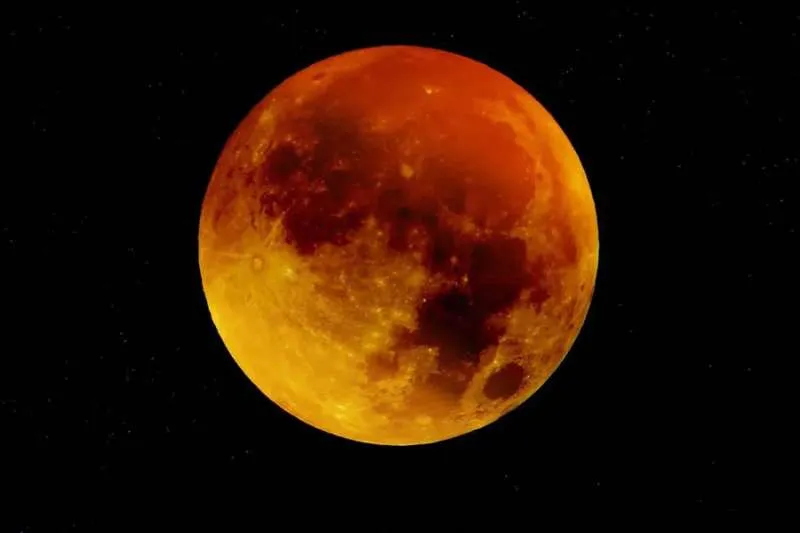 Tonight's lunar eclipse and blood moon will be visible from the Canary Islands
Very early tomorrow morning, Monday 16th May, one of the most spectacular astronomical phenomena that can be seen in the world will take place, a total lunar eclipse that is also known as the blood moon, and it will be visible from the Canary Islands.
The blood moon will is predicted to begin at 2:30am in the Canary Islands and end at 4:50am, although it is estimated that this lunar eclipse will be seen in its splendour before dawn here in the archipelago.
Experts say this will be the last opportunity to see this phenomenon for almost three years in March 2025, because, although it is believed that a new blood moon will occur on November 8th, it will not be seen in Europe, only from the Caribbean.
WHAT IS A BLOOD MOON?
A blood moon occurs during total lunar eclipses and for them to occur it is necessary for the Moon, the Earth, and the Sun to all be aligned. During lunar eclipses, the Earth is positioned in the middle covering the light from the Sun that is reflected onto the Moon, which causes it to acquire a reddish colour and seem to bleed in the darkness of the sky.
Experts expect several phases in this blood moon lasting for almost an hour and a half. First, we will see the Moon darken slightly and then "enter the Earth's umbra, with more and more of its surface being completely deprived of sunlight. During this time the moon will barely shine but will take on a reddish hue, due to the scattering of sunlight by the Earth's atmosphere. Later, the moon will be darkened for an hour, before gradually recovering its usual brightness."