Three vehicles damaged by a fire in the heart of Lanzarote
In the early hours of yesterday morning (Sunday), a destructive fire engulfed three vehicles on Calle Augusto Lorenzo in the heart of Arrecife, Lanzarote, leaving a trail of charred wreckage in its wake.
The alarming incident, which unfolded around 12:45am, prompted a swift response from the local firefighters. The alert came through the Emergency Services Coordination Centre (CECOES), informing them that a car was on fire outside a residential building in the island's capital.
Upon arriving at the scene, emergency responders were met with a grim sight - one of the vehicles was already completely consumed by flames, with the fire spreading to a second car parked nearby.
Efforts to combat the blaze were not in vain, as the firefighters valiantly battled the flames, successfully extinguishing the fire in the two passenger vehicles. Unfortunately, one of the cars was left utterly ravaged by the blaze, reduced to a charred shell, while the other suffered significant interior and side panel damage.
Fortunately, a third vehicle in close proximity was spared from the wrath of the flames, but not entirely unscathed, as the intense heat caused some degree of damage to the bodywork.
As authorities investigate the cause of the fire and assess the extent of the damages, they are not ruling out arson and will study CCTV footage and witness statements.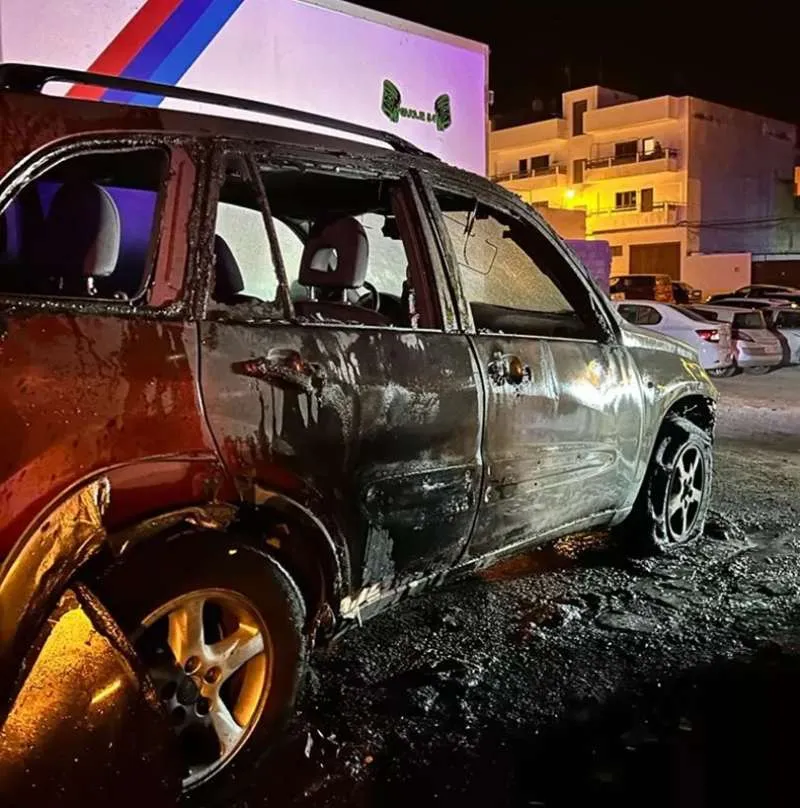 Other articles that may interest you...