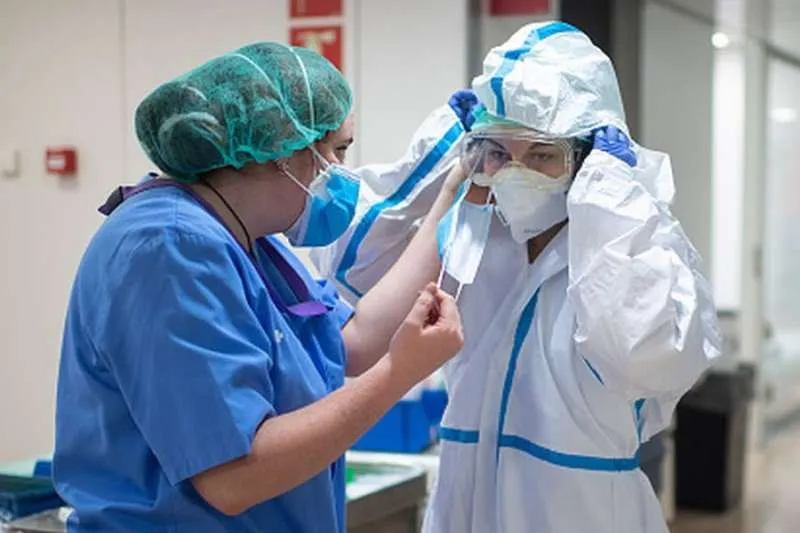 This is the last Covid Update: 4,087 cases and 9 deaths since Friday
The Ministry of Health has reported 4,087 new cases of coronavirus in the Canary Islands since the last update on Friday (March 25th). The total number of cases in the islands is 333,243 since the start of the pandemic, with 13,700 active, of which only 17 are now admitted to ICU and 188 remain hospitalized.
They have also confirmed nine Covid related deaths since Friday, five of them were reported in Tenerife and four in Gran Canaria. All the people were aged between 57 and 95 years old, had previous pathologies, and were already admitted to hospital.
The Incidence rates for the islands have dropped, with the 7-day rate now at 425.79 cases of COVD per 100,000 inhabitants, and the 14- day rate is 876.44 cases per 100,000 inhabitants.
LAST UPDATE OF COVIDDATA IN THE CANARY ISLANDS:
After two years of reporting Covid data on daily basis, today's update is the last to be carried out following the general data on incidence rates, active cases, and diagnostic tests.
The new stage of the Covid-19 Surveillance Strategy, agreed by the Interterritorial Council comes into effect on Friday, which has modified the indicators that are being monitored from now on, prioritizing hospital pressure and serious (hospitalised) cases only.
Full data for Tuesday 29th March 2022:
(Changes are compare to Friday 25th March)
New cases: 4,087
Gran Canaria: 2,128
Tenerife: 1,502
La Palma: 195
Fuerteventura: 91
Lanzarote: 85
La Gomera: 67
El Hierro: 19
Current Incidence rate (IA7): 425.79
(Cases last 7 days: 9,265)
La Gomera: 770.37
Gran Canaria: 557.44
La Palma: 549.98
El Hierro: 457.52
Tenerife: 373.36
Fuerteventura: 134.47
Lanzarote: 122.58
Current Incidence rate (IA14): 876.44
(Cases last 14 days: 19,065)
La Gomera: 1,771.38
La Palma: 1,310.84
Gran Canaria: 1,078.06
El Hierro: 924.02
Tenerife: 807.02
Fuerteventura: 309.86
Lanzarote: 258.00
General:
Covid patients in hospital: 188 (+23)
Covid patients in ICU: 17 (-2)
Home isolation: 13,495
R number: 1.01 (needs to be below 1)
PCR test positivity rate: 28.17% (should be below 4.5%)
Vaccination: (latest update)
Total administered: 4,330,347
Fully vaccinated: 1,770,050 people (84.38%)
One dose: 1,836,396 people (87.54% now includes 5-11 age group)
Children aged 5-11: 70,988 (51.85%) first dose and 41,668 (30.43%) second dose.
Booster doses: 852,892
Deaths: 9
Gran Canaria: 4 (596)
Tenerife: 5 (894)
Total deaths: 1,633
Medical Discharges: 5,826
Tenerife: 2,886
Gran Canaria: 2,140
La Palma: 420
Fuerteventura: 138
La Gomera: 121
Lanzarote: 114
El Hierro: 7
Total active cases per island:
Total: 13,700 (-1,748)
Gran Canaria: 7,342 (-16)
Tenerife: 5,053 (-1,389)
La Palma: 573 (-225)
Fuerteventura: 292 (-47)
La Gomera: 199 (-54)
Lanzarote: 196 (-29)
El Hierro: 45 (+12)