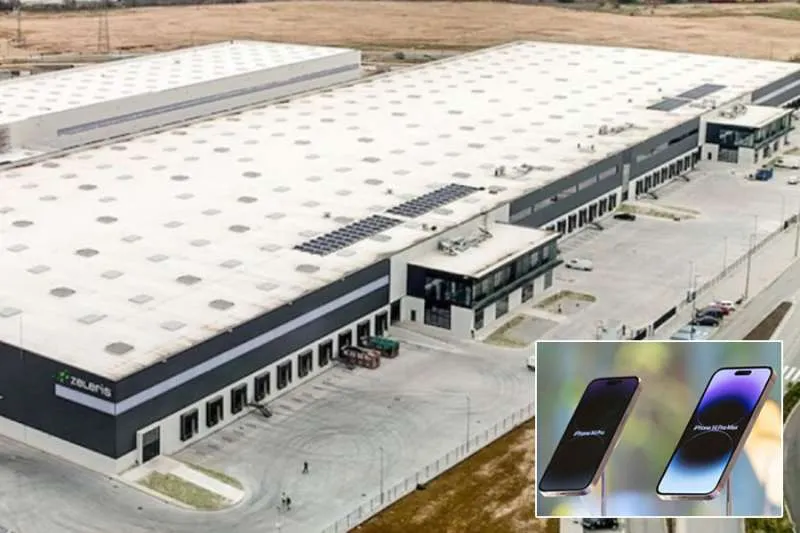 Thieves steal iPhones worth 2 million euros from a Telefonica warehouse
A gang of thieves attacked the headquarters of Zeleris, who are Telefónica's logistics, warehouse, and transport company in Madrid, in the early hours of Tuesday morning, getting away with mobile phones and devices worth almost two million euros.
The Police investigation has revealed that several individuals, dressed in balaclavas, entered the warehouse at the Los Almendros industrial estate, in Torrejón, by driving an SUV into the entrance of the building to break in, stealing approximately 1,500 iPhone 13 and iPhone 14's before escaping.
The gang used four cars for the hit and drove through the perimeter fence at high speed to make their getaway. Two of the vehicles used in the robbery were later found abandoned by the National Police.
Since the robbery took place, Telefónica have blocked the smartphones that were stolen so that they can't be used.
According to the Police, this is the second theft suffered by the Zeleris plant in just two months. The company, which is defined on its website as the "integrated logistics operator of the Telefónica Group", has only been open in the Torrejón industrial estate since September.
In the first robbery, thieves got away with 700,00 euros worth of devices and police are now looking into the possibility that the two incidents are connected.
Other articles that may interest you...