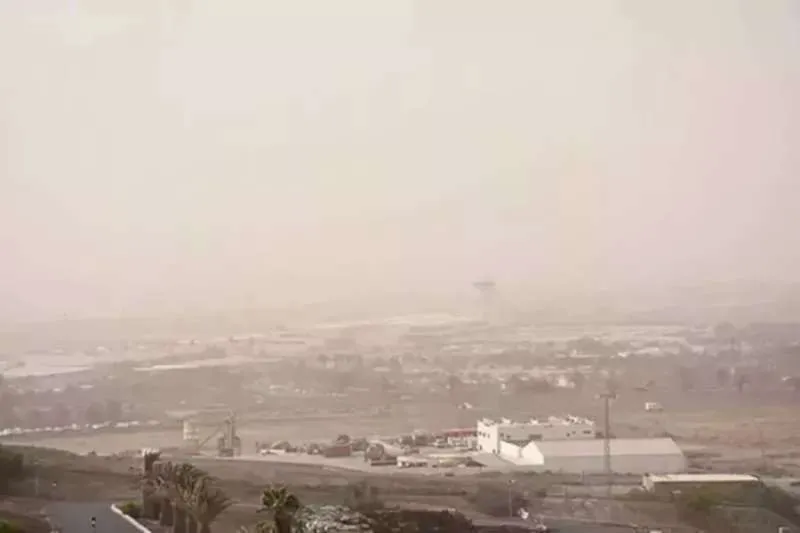 The thick haze returns to the islands especially Fuerteventura and Lanzarote
The dense haze is back in the eastern islands of the Archipelago, as confirmed by the State Security and Emergencies Consortium, who say that the suspended dust will remain on the islands until at least Wednesday.
Today, Monday, a light haze was already forecast in the whole of Lanzarote and Fuerteventura, but was also present in the north of the rest of the islands, especially during the second half of the day.
However, tomorrow (Tuesday) the haze will also affect inland areas and the northern slopes of the more mountainous islands, and to a lesser extent Lanzarote and Fuerteventura at a low level, although it will be more noticeable at altitude.
On Wednesday, the forecast points to the presence of a generalized light haze across all areas of all of the islands, which will gradually dissipate during the day leaving it clear on Thursday.