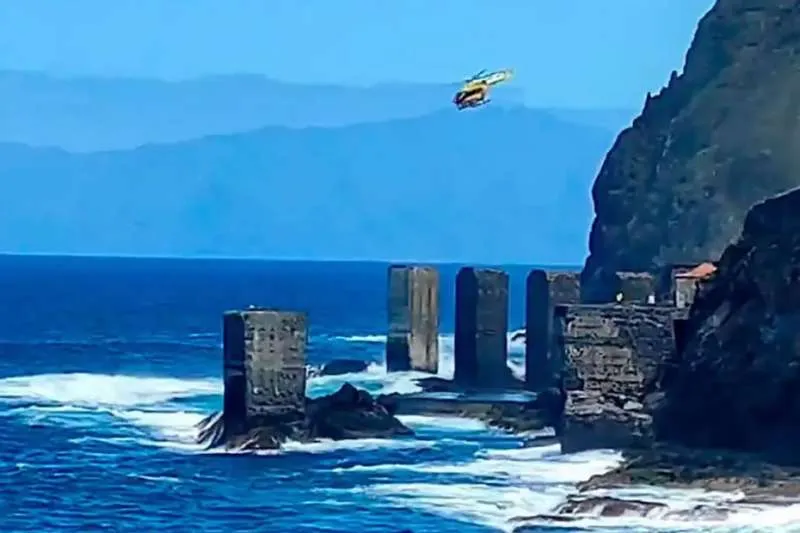 The sea claims another victim as 9-year-old girl rescued on Sunday dies in hospital
The Emergency Services have sadly confirmed in a press release that the 9-year-old German girl who was swept out to sea whilst bathing in the natural pools in Hermigua in La Gomera, has died in hospital from her injuries.
The young girl was in the pools with her 56-year-old father (original reports said grandfather but this has been updated) who was also swept out to sea by the undercurrent of a large wave, but two Guardia Civil agents managed to rescue her from the water, all be it in a critical condition.
The Marine Rescue helicopter transferred her to the La Candelaria hospital due to the seriousness of her condition, where she received urgent treatment for her injuries, but unfortunately, she was too weak to pull through, and they have confirmed that she died last night.
Her father was airlifted from the sea during the rescue but wasn't breathing after swallowing a large amount of seawater. Paramedics tried their best to revive him but were unable to, and he died at the scene on Sunday morning.
The Emergency Services plead with people to respect the warnings and the power of the sea, and avoid going in the water however calm it may seem when there are red flags warning of the danger.