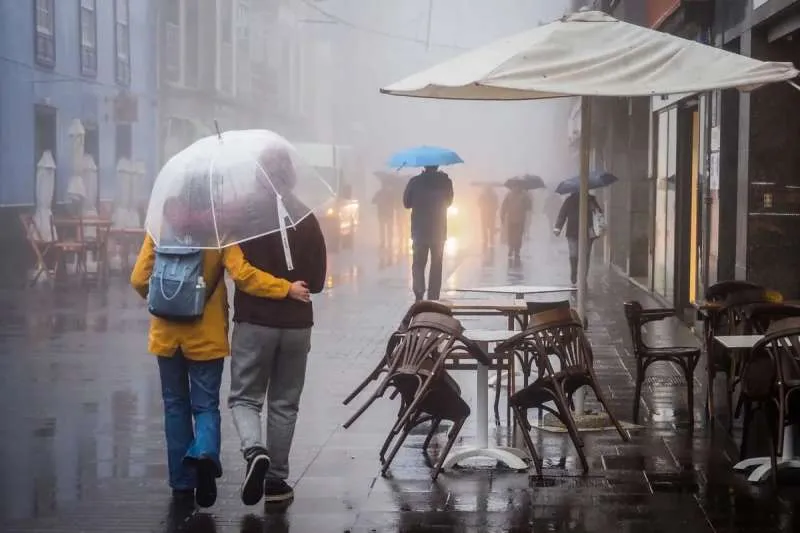 The cyclone has now been named Tropical Storm Hermine by the NHC
The US National Hurricane Centre (NHC) have confirmed that the eighth tropical storm of the season has formed in the eastern Atlantic, and is now called tropical storm Hermine, which the Canary Islands will feel the effects of as it passes the Archipelago.
The NHC posted this on Twitter earlier tonight saying that "most models show that this system will become a tropical storm before weakening significantly later this weekend and dissipating early next."
All forecasts show that the Canary Islands are going to have torrential rain this weekend, but the winds are also expected to pick up as well, after the weather system was named as a Tropical Storm not a Tropical Depression.
The NHC classifies them as follows:
Tropical Depression: has a wind speed of less than 39mph.
Tropical Storm: wind speed is between 39mph and 73mph.
Tropical Storm #Hermine Advisory 2: The Eighth Tropical Storm of the Season Forms, But in the Eastern Atlantic. Heavy Rains Forecast For the Canary Islands. https://t.co/tW4KeFW0gB

— National Hurricane Center (@NHC_Atlantic) September 23, 2022
MAXIMUM ALERT IN THE CANARY ISLANDS:
The regional government has declared the maximum alert before the forecast of intense rains, floods, storms, and wind due to the forecast that Tropical Storm Hermine will pass close to the Islands, which will begin to affect at first on Saturday from the southwest, spreading throughout the Archipelago over the weekend.
All outdoor events and sporting events are now being cancelled and suspended in the Canary Islands over the weekend, and schools are closed on Monday.
Other articles that may interest you...