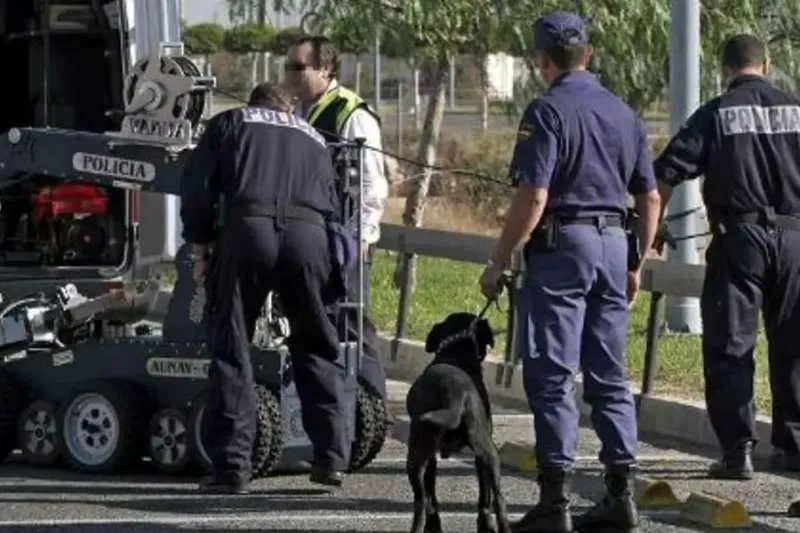 The National Police detonate a suspicious suitcase left in the port of Santa Cruz
Members of TEDAX, the bomb disposal squad of the National Police, were called in to detonate a suspicious suitcase in Santa Cruz de Tenerife yesterday afternoon after it was left by a maritime passenger, who according to a witness, "spoke in Arabic" with another person before getting on a ferry.
According to an official report from the police to the Efe news agency, it is not usual for the police to act in such a forceful way, as it "depends on many circumstances."
However, the person who alerted the police reported that the owner of the suitcase "spoke in Arabic" with another person and then they both boarded a ferry leaving the suitcase behind, which appeared to have been done on purpose.
The National Police activated the usual protocols in place if a suspicious object is discovered, and then members of TEDAX inspected the suitcase before proceeding to detonate it.
According to Efe, via the police, the passenger in question caught a ferry to Las Palmas de Gran Canaria, and upon arrival at the destination went to the terminal to report that he had left his suitcase behind in Santa Cruz by mistake.
Unfortunately, due to making a mistake or rushing and leaving his case behind, the man's belongings have now gone up in smoke after a controlled detonation.
Other articles that may interest you...