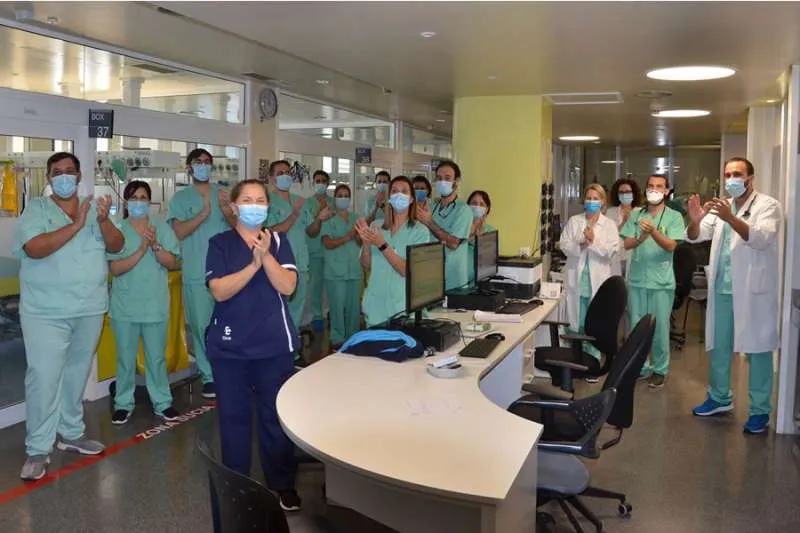 The HUC hospital in Tenerife has no Covid patients in ICU for first time in 2 years
The Hospital Universitario de Canarias (HUC) in La Laguna in Tenerife, has announced today that for the first time in two years of the pandemic, there are no Covid patients admitted to Intensive Care of the hospital.
Health professionals are pleased with this evolution of the situation saying it is a "reason for joy" after hard months, but warn that circumstances can "change at any time" if we're not prudent.
In the last update from the Ministry of Health, they reported 1,163 new cases of Covid-19 in the Canary Islands in people over 60 years old, which is the population group that is being monitored at this stage of the pandemic.
This means there have now been 54,091 people over 60 infected in the Canary Islands, and the incidence rate for this age group over 14 days stands at 695.32 cases per 100,000 inhabitants and at 371.08 over 7 days.
Currently, there are 299 people admitted to hospitals in the islands with coronavirus, of which 18 are in ICU and 281 on wards. In addition, there were nine deaths in the last four days of which 3 were in Tenerife, 2 were in Gran Canaria, 2 were in La Palma, and 1 was in Fuerteventura.
The deceased were all aged between 59 and 98 years old, had previous pathologies and were already hospitalized.
Other articles that may interest you...