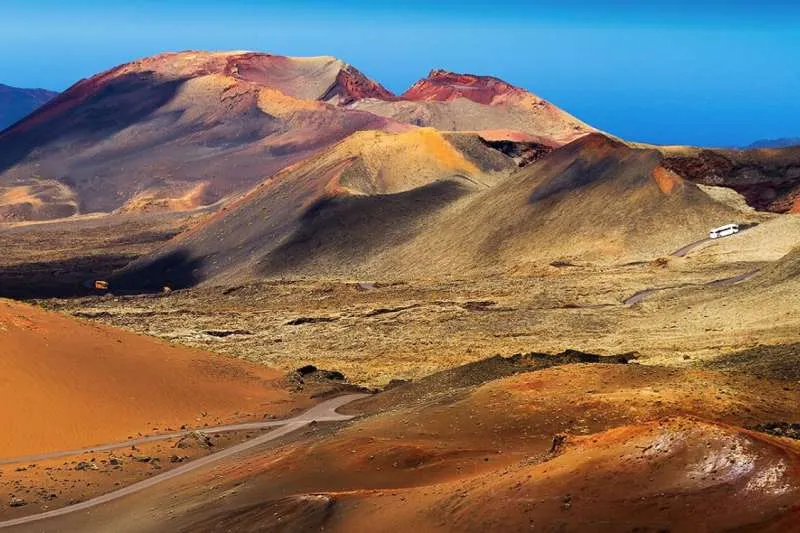 The Canary Islands are considering charging a fee for tourists to visit protected spaces
In the middle of the debate on the implementation of a tourist tax or ecotax in many regions of Spain (some already have it and others have eliminated it), the Government of the Canary Islands has refused to implement a tax of this type but is in support of charging tourists who visit protected natural spaces of the archipelago such as Teide National Park.
This was stated by the Minister of Tourism for the Canaries, Jessica de León, in an interview on Cadena SER, arguing that "the most logical thing" is for this hypothetical fee to be collected by the Cabildo of each island. This initiative could have its reference in the Art, Culture and Tourism Centres (CACT) of Lanzarote, managed by the island's Cabildo, in which tourists and even Canarian residents are charged entrance fees to enter protected spaces such as the Timanfaya National Park.
De León: "It will be more effective for island corporations to define the natural parks that would be susceptible to charging that rate"
"If in the end the Government is going to charge it, and then give it to the Cabildos, I understand that it will be more effective for the island corporations to define the natural parks that would be subject to charging, to make regulatory tax ordinances and to determine what the money is used for," De León explained, adding that the income could be reverted to tasks such as "water purification, waste management, cleaning, care of trails and providing more information about the natural park it derived from."
Other articles that may interest you...