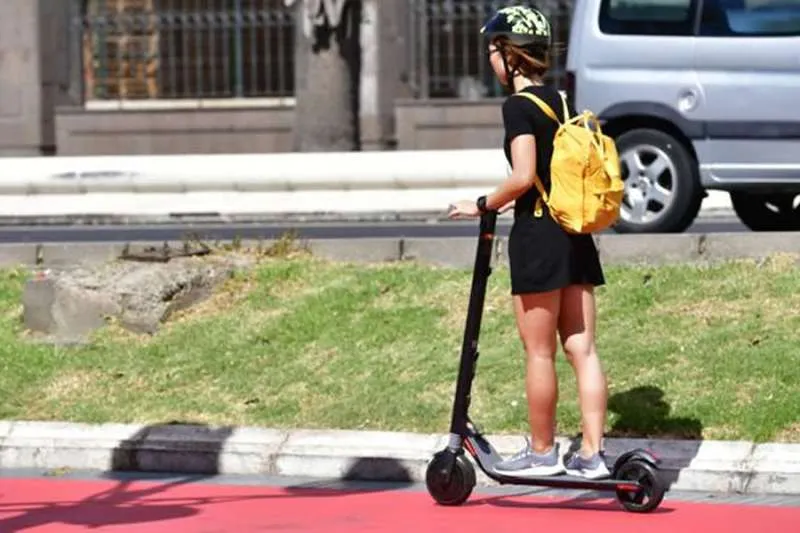 The Canaries is fifth highest region with the most serious electric scooter accidents
The Canary Islands have registered eight serious and fatal accidents with electric scooters, five in 2021 and so far, three in 2022, which places them, together with Andalusia, as the fifth highest region in Spain with the most accidents of this type on this form of transport.
The data, from the Fundación Mapfre Guanarteme, details in a statement that since 2021 there have been two fatal accidents, one of them in January in Las Palmas de Gran Canaria, when a 50-year-old man who was travelling on a scooter with another person got killed, and the second, in Arona in the south of Tenerife, in which an 80-year-old man who was run over died from his injuries.
In the study, 385 road accidents were analyzed (83 of them serious and 18 of them with fatalities) that occurred throughout Spain with this type of vehicle from January 2021 to today.
The entity has underlined a "notable increase" in the number of deaths in 2021 compared to the previous two years, while highlighting the "great progress" that electric scooter rental companies are making to promote road safety among drivers and pedestrians, to help reduce this type of accident.
Fundación MAPFRE and CESVIMAP have compiled a report highlighting the best practices to enforce, measures with which some companies have managed to reduce their accident rates by up to 26%.
Among them, the most important is wearing a helmet (which is a legal requirement), driving on pavements and in pedestrian areas, parking in areas where they cause the least inconvenience to other road users, and respecting speed limits, with initiatives that eliminate the pressure of the pay-per-minute system that many companies have, among others.