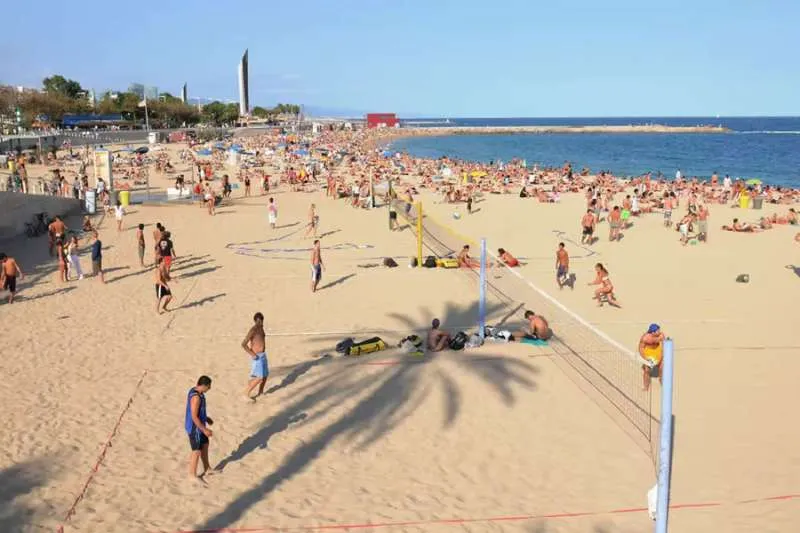 Spain is the number 1 choice for British holidaymakers this summer
British holidaymakers are choosing Spain as their top destination this summer, after data from the Turespaña Trend Report, Spain's official National Tourist Organisation shows that bookings to Spain outnumber those to Italy by three to one. However, despite the increase in demand for travel to Spain by Brits, the figures continue to remain below pre-pandemic levels of 2019.
According to Turespaña, the sale of airline seats to Spain is down by 6.9% at the moment compared to 2019 figures, whereas Greece shows a 24.1% increase over 2019, Turkey has 33.8% more, and Portugal has an increase of 0.3%, which is they believe is due to Spain's ongoing entry requirements regarding vaccination and some people choosing alternative destinations.
The report emphasizes that the trend of these figures has been observed in recent years, and the Turespaña report notes that Spain has clear domination on Google searches regarding accommodation during summer 2022, with almost 25% of all searches being for Spain, while its competitors are about 10% below.
According to Turespaña data, the big upturn in online searches was mainly seen on March 18th, when the Spanish authorities announced that they were lifting the remaining restrictions that were in place to halt the spread of Coronavirus and its new variants.
During the pandemic, Spain has registered more than 11.7 million cases of Covid and a total of 103,721 have died from the virus, based on the figures provided by the World Health Organisation (WHO).
However, despite the fact that Spain has abolished the majority of restrictions, including wearing masks indoors, travellers from the UK are still required to follow Covid-19 entry rules.
- Over 18s can only enter with valid vaccination or recovery certificate.
- 12 to 17 years olds can also enter with a negative PCR test 72 hours before they are due to land in Spain.
- Under 12's don't need anything.
- No locator forms are necessary if you have the NHS Covid Pass as proof of the above.
The current legislation preventing non-vaccinated adults from entering Spain ends on Saturday (April 30th), and we are waiting to hear if the measure is going to be lifted or extended by the Spanish Government.