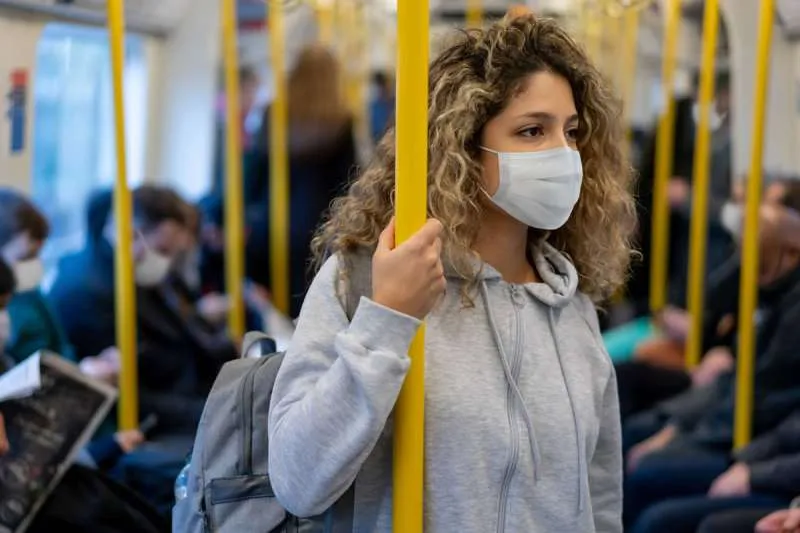 Spain extends face mask requirement on public transport until March 2023
The Spanish government have announced that they are extending the requirement of the mandatory use of masks on public transport across the country, which includes the Canary Islands, until March 2023. This means that holidaymakers and residents must wear masks on buses, coaches, trams, and taxis, on Spanish airlines and internal flights, and the mainland on trains.
Even though they have dropped entry restrictions for all travellers, the decision to continue to keep masks on public transport was taken after the authorities evaluated the current situation and concluded that it is not the right time to lift such a requirement, especially now that colder months are approaching.
Masks must also be worn in chemists, hospitals, and medical centres, and the Ministry of Health in Spain have suggested that Spain is taking the same approach as Germany, and that they may reintroduce the use of face masks in indoor public places.
In a statement, they say that before the decision to extend the mandatory face mask requirement was announced, the Health Emergencies chief of Spain said "it is better to see how Covid evolves before deciding to ease this requirement". Since the authorities have decided not to revise this measure until March 2023, it means they expect the number of infections and cases to start increasing.
Data provided by the World Health Organization show that Spain has recorded 25,422 new Covid cases in the last seven days.
As for vaccination rates, the ECDC reveals that as of today (October 27th) Spain has administered a total of 103,064,170 vaccine doses, with 86% of the entire adult population having completed the first two doses (primary vaccination), and another 66.3% have had their first booster dose.