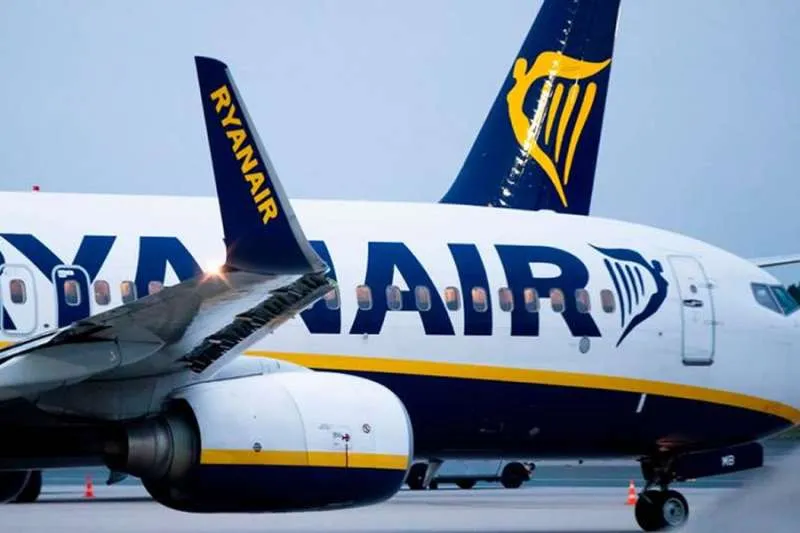 Ryanair still owe 6 million euros to the staff of the Canary bases that closed
Ryanair is in discussion with the Canary Islands Government to reopen the three bases it had in Gran Canaria, Lanzarote and Tenerife Sur, which it closed in January 2020 before the pandemic, due to the uncertainty of 'Brexit' and under the pretext of low profitability and increasing costs.
However, any deal is expected to be complicated because they still have not paid more than 200 staff that were laid off, a total of around 6 million euros for wages and liquidation of their contracts.
Now that Ryanair has realised that the impact of 'Brexit' on British tourism has been minimal and that its operations are growing very fast in the Canary Islands after Covid, it sees the need to re-establish the foundations to continue growth.
Four million seats are planned for this year on the islands connecting with 13 countries and 51 cities. Even without bases, it is the number one airline for the islands accounting for 26% of total flight seats, and its level of connectivity is now higher than it was in 2019.
The news of the bases reopening has surprised the 'former staff', who were laid off by Ryanair in January 2020 through an ERE (mechanism in Spain for mass dismissal or redundancy), which a year later was declared null by the National Court.
The staff involved were mainly pilots and cabin crew, although ground personnel were also laid off, and they have not yet received their back wages or compensation that corresponds to their contract termination by sentence.
The trade union organization USO, which has a large presence in Ryanair, says it is a 'joke' that they are even considering reopening the bases when they haven't yet paid their workers what they owe them.
"We have learned of their intentions via the media, but what really surprises us is that Ryanair says they are in talks with the Canary Islands Government to return. This means they are hoping or trying to get public money to do it," a USO spokesperson said. "We cannot believe that the Canarian Government is going to give them a single euro when they haven't complied with a firm sentence to pay their workers," they added.
Sources from the Government assure that Ryanair has never received any public money, not in 2006, when they entered the islands joining Fuerteventura and Tenerife North airports with Girona and Dublin, nor will they be given any now," they said.
In order to get the workers what they are owed, the USO, Sepla, and Sitcpla unions presented a letter to the National High Court on December 15th requesting the embargo of the airline's planes to pay the workers, as many have found it extra difficult during the pandemic and have lost their homes or have had to request loans to continue living.
As union sources point out, if Ryanair reopens its bases here, there will be the "paradox" that many of its former Canarian workers will continue to be unemployed because the airline fired them, and will bring in crew members from other European countries to fill those gaps. "The Government of the should take this into account," said USO.
Currently, the trade unions are negotiating new pay structures with Ryanair at the same time as it works to push through the airline's first collective agreement. This is because Ryanair is the only airline where cabin crew do not have a guaranteed basic salary, they are paid for flight hours only and barely reach the minimum interprofessional salary (SMI) of 1,000 euros per month.