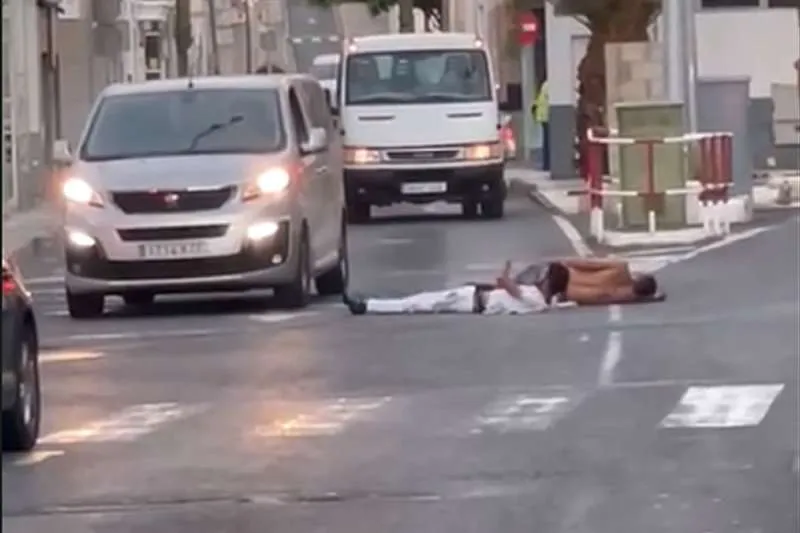 Police denounce new 'trend' of lying drunk in the middle of busy roads
Police have denounced the new apparent 'trend' by young people of lying in the middle of busy roads after being on nights out drinking. There have been three situations of this occurring in Gran Canaria and Lanzarote, and as you can see from the images, they are obviously in a state of intoxication.
As the pictures show, the two young men remain lying on the road, interrupting traffic, for no other apparent reason than to have fun or cause disruption after a night of excessive consumption of alcohol and drugs.
This particular incident took place on Calle Fajardo in Arrecife, practically at the same time as a fight broke out between drunken revellers just a few meters away, before the astonished gaze of neighbours and passers-by, who say they can no longer stand the trouble and insecurity that the capital of Lanzarote is experiencing.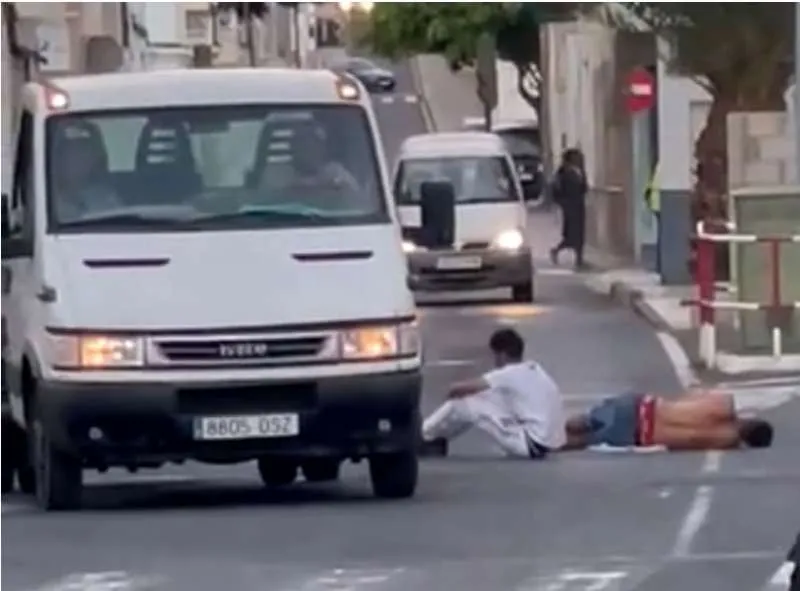 According to the Local Police, another incident took place on a road in the municipality of Tías a few days ago, when a young man lay down in the road to stop a lorry passing.
Up to now, no one has been hurt by these actions but it seems it will only be a matter of time.
Other articles that may interest you...