Plane returns to Canary Islands just 40 minutes into flight due to a medical emergency
A plane that took off this morning from Lanzarote airport had to return to the island just forty minutes into the flight due to a medical emergency on board. The pilot of Iberia airlines flight number IB3859 to Madrid reported that a passenger was unwell and needed medical attention, so was advised to turnaround.
Air Traffic Controllers cleared the approach to Cesar Manrique airport giving the Iberia plane priority to land, while the emergency services had medical personnel on standby to board the plane as soon as it landed.
The plane landed without incident back in Lanzarote and medical staff were able to stabilise the unnamed passenger, who was safely transferred from the plane to hospital in Arrecife for further treatment.
After refuelling, the plane was able to take off again to continue on its journey to Madrid without further incident.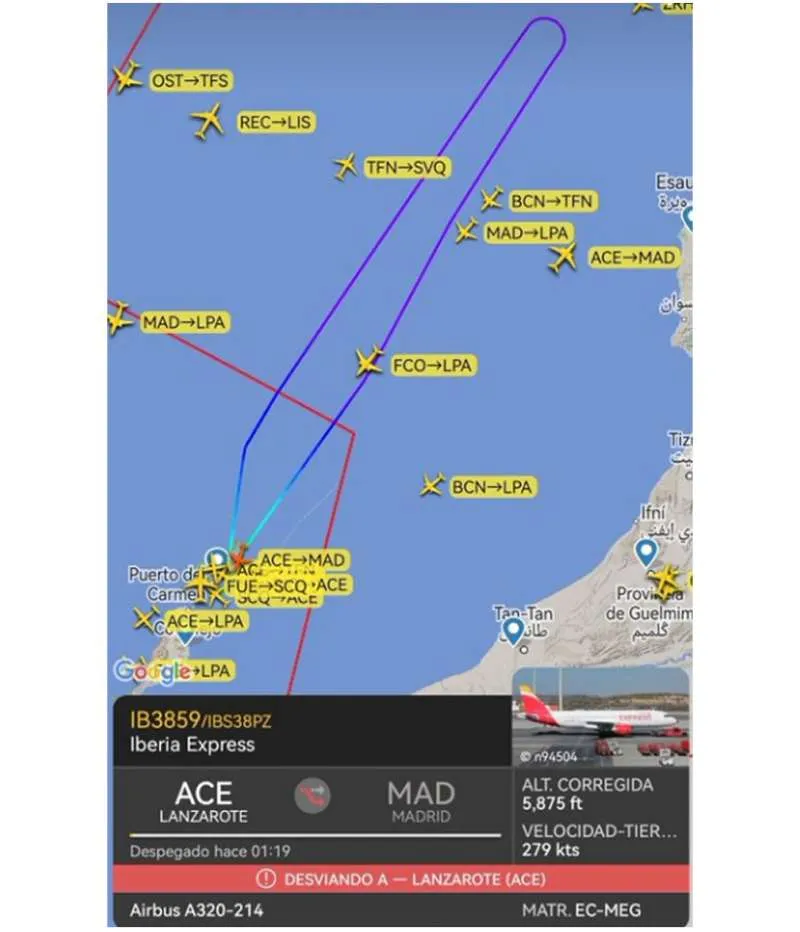 Air Traffic Controllers say that these situations are regular occurrences and aren't happening more frequently, but with the likes of Facebook and Twitter are reported more regularly.
The good news is that thanks to the work of air traffic controllers, emergencies that occur in Spanish airspace, and particularly in the Canary Islands, are dealt with quickly and efficiently, so fortunately, they end up being resolved without incident.