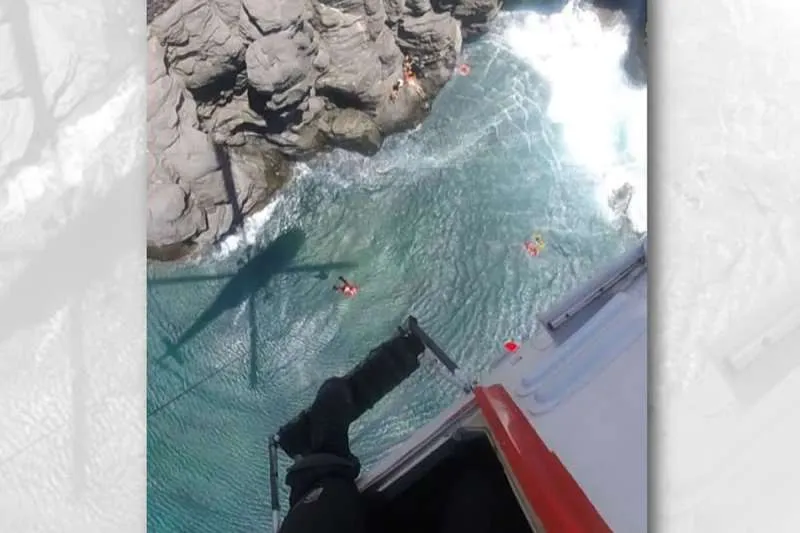 One killed as a group of six men jump from cliffs in the south of Tenerife into the sea
A 29-year-old man died this afternoon (Friday) after being rescued from the sea with signs of drowning on a beach in Callao Salvaje in the south of Tenerife, and five others had to be rescued from the same area after allegedly jumping from cliffs into the sea, according to witnesses.
Emergency Services Coordination Center have reported that they received several alerts at 12:48pm today saying that there were five or six people in distress in the sea, near Callao Salvaje in Costa de Adeje
Multiple resources were quickly mobilized to the area to help the emergency, and a GES helicopter rescued two people from the sea: a 29-year-old man who was in cardiac arrest, who was evacuated to the Callao Salvaje viewpoint, and a 28-year-old man with symptoms of drowning who was flown to the Adeje Fire Department helipad where an ambulance was waiting to take him to a hospital.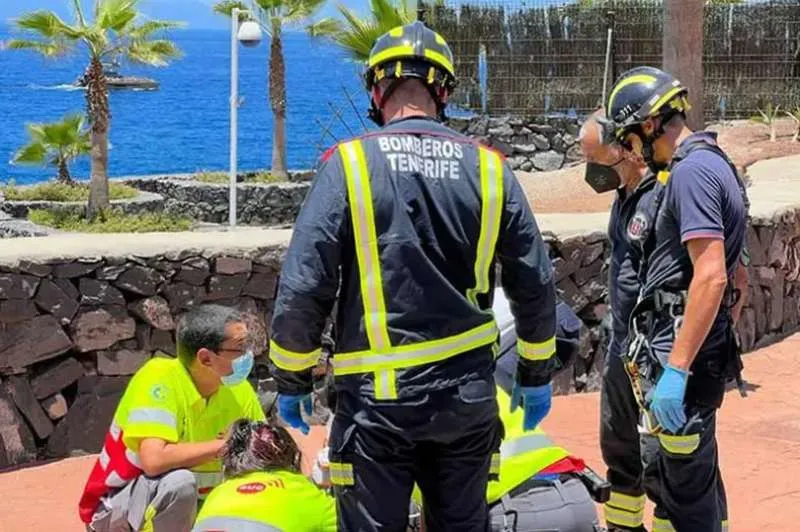 SUC medical personnel who were at the Mirador de Callao Salvaje, the top of the cliffs that the group allegedly jumped from, confirmed that the 29-year-old man was in cardiorespiratory arrest and tried advanced cardiopulmonary resuscitation manoeuvres to revive him, but they were unsuccessful and they could only confirm his death.
Marine Rescue, the Local Police of Adeje and the Adeje Firefighters rescued four other people of the same group from the sea, who were all in good general condition and did not require medical assistance.
Although details have not been released, locals in Callao Salvaje are claiming that the group was drunk tourists egging each other on to jump off the cliffs for a bet, even though they tried to stop them as the cliffs are an infamous area for suicide attempts with strong currents and dangerous sea conditions.
Other articles that may interest you...