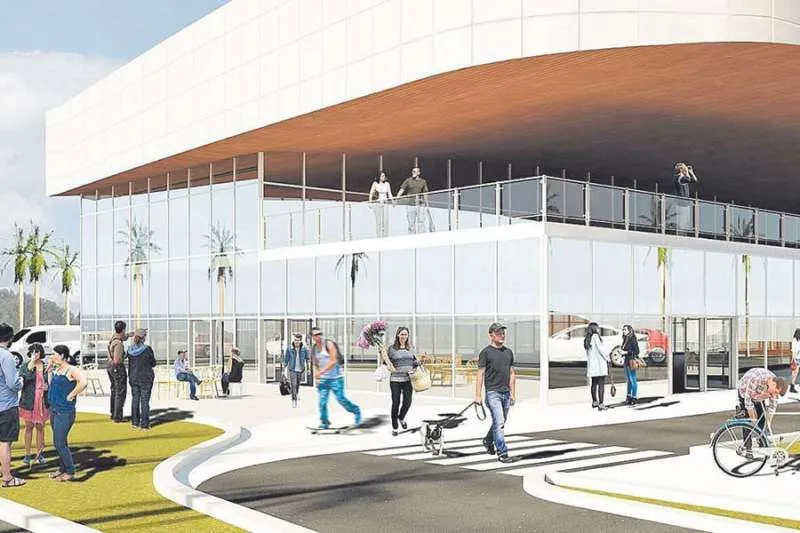 New shopping centre in Corralejo will be the biggest in Fuerteventura
The new commercial centre that has been given the green light in Corralejo, will be the biggest and most luxurious in Fuerteventura, built by the Belgian promoters Seniorbel, who have been based in Tenerife for more than a decade, at a cost of 20 million euros.
The new 'macro' complex called Global Park Fuerteventura will be located next to two of the most prestigious tourist complexes in the area, and will cover 23,000m2 with units from 50 to 5,000m2 for small and large businesses attracting 2 million visitors a year.
It is being built on the last commercial plot owned by the company IMMO LEDUC SL, in C/La Pardela, municipality of La Oliva, which is about 25km from the capital, Puerto del Rosario, in the north of the island.
According to the promoters, "the park is located in a privileged commercial location, very close to the Lidl and Mercadona supermarkets built a year ago, in a highly dynamic area."
Accessibility has been taken into account and it will have 375 parking spaces that will facilitate access to visitors.
Seniorbel's commitment to the Canary Islands:
Seniorbel, based in Tenerife, have accelerated their expansion plans for the Canary Islands. As well as this commercial centre, they are about to start a new-build complex of 55 luxury homes 300m from the sea in Guía de Isora (South Tenerife), an area where several 5-star GL hotel projects are underway. In addition, it has luxury villa projects in the south of Tenerife in the area of ​​Barranco del Inglés, in Costa Adeje.
In the commercial sector, Seniorbel has a portfolio of different commercial premises, including 2,450m2 of surface area in the centre of Playa de Las Américas.
Other articles that may interest you...