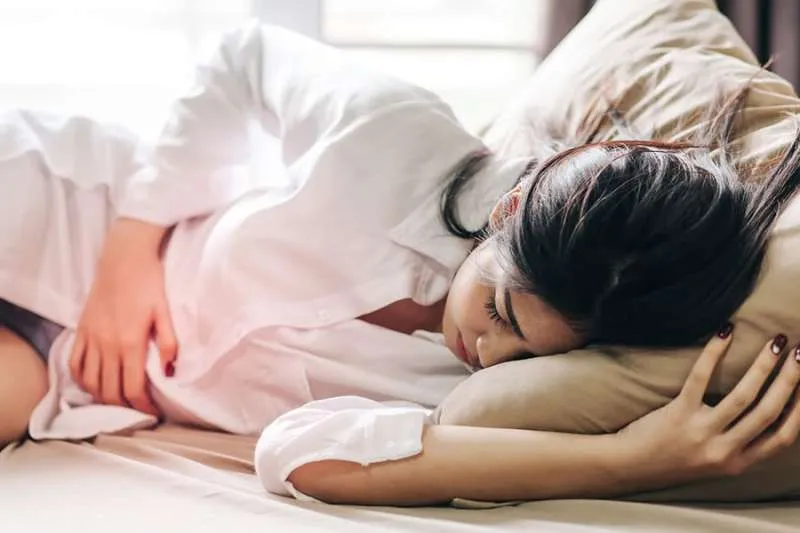 New law allows women to take sick days for severe period pains
The preliminary draft of the new abortion law that the Council of Ministers will approve next Tuesday, will include a section giving women paid sick days at home if they are suffering from very painful and incapacitating menstruation.
The proposal from the Ministry of Equality, which initially had very public opposition from several socialist ministers, will go ahead after tense negotiations led by Irene Montero, the leader of Podemos, who managed to agree terms with the Ministry of Social Security for a satisfactory formula for all parties, which will allow this to be passed.
To avoid possible labour discrimination or lack of collaboration on the part of companies, the new legal text states that the days of sick leave due to temporary disability of women, for this reason, will be fully covered by the State coffers, through the Department of Social Security, even though it is usual for the rest of medical leaves that the first days are paid for by the employer.
"The Ministry of Social Security calculates that it could have an annual cost to them of between 40 and 45 million euros."
The agreement doesn't set a fixed number of days for sick leave (in the Equality proposal it was between 3 and 5 days each month), as it will be a doctor who validates the period of temporary incapacity and who determines how many working days they will be off for, reviewing the circumstances of each case.
To make it easier for the measure to reach all the women who need it, the State will not require a minimum amount of time for Social Security contributions in order to be entitled to this leave, as is the case with other situations of temporary incapacity for female workers.
Irene Montero showed her satisfaction with the agreement, saying that, together with the rest of the measures of the future law, Spain is once again a world pioneer in the defence and expansion of women's rights. No European country has an equivalent measure.
Other articles that may interest you...