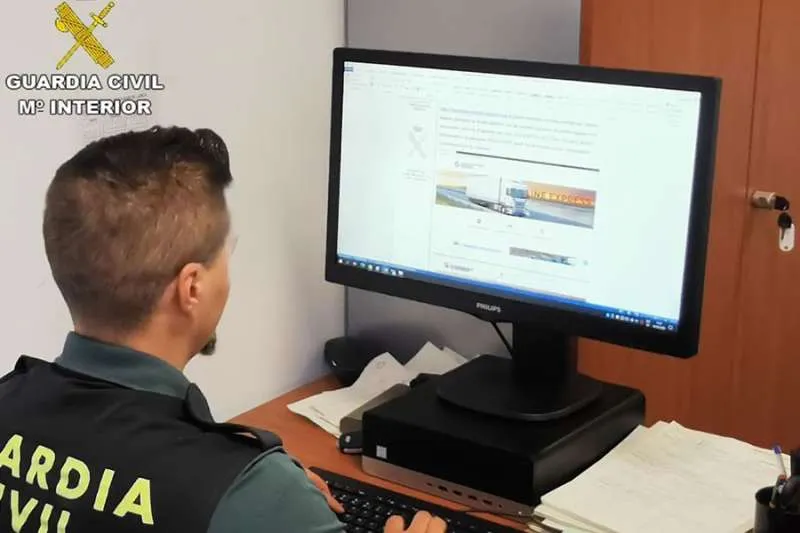 Man arrested for simulating a fraud to recover money he lost on a crypto platform
The Guardia Civil cybercrime team have arrested a 28-year-old man from Lanzarote, for fraudulently denouncing that his bank had taken 500 euros from his account without authorisation, when in fact he had lost the money on a cryptocurrency platform.
He filed the complaint in July with the Arrecife National Police, which was subsequently transferred to the Tías Main Post of the Guardia Civil, who investigated his claim of being the victim of a technological scam by his bank.
After carrying out the appropriate investigation and taking the various steps to clarify the events that occurred, they found certain inconsistencies with what was stated by the complainant, and what was provided by the cryptocurrency platform where the charge was made.
Agents also realized that it could have been an identity usurpation by third parties, as occurs in similar events, because the injured parties send documentation photos and selfies to the alleged perpetrators, for this reason, the agents proceeded to summon the complainant, to clarify and discuss his complaint further.
The cybercrime team collected all the data regarding the situation, realizing that the injured party reaffirmed what was declared in the complaint, thereby arousing suspicion on the part of the researchers.
Following this, the agents proceeded to show him the answer provided by the platform, in which it was clear that the creation of the account on it and the charge of 500 euros had been made by the complainant himself.
Finally this week, the 28-year-old man admitted that he had filed the denuncia as an alleged victim of fraud, so that his bank would reimburse him the amount of money that he had lost.
The case file has now been passed to the courts in Arrecife to be processed.
Other articles that may interest you...