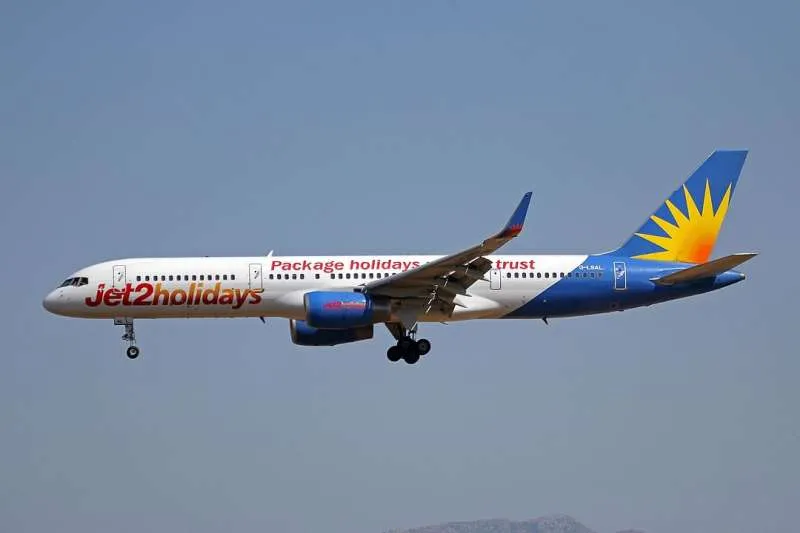 Jet2 Manchester flight diverted to Tenerife due to a 'technical problem'
Jet2 Boeing 757, flight number LS910 from Fuerteventura to Manchester, turned around shortly after takeoff at around 9pm last night (Saturday) when it reached Lanzarote, and after nine passes through El Matorral Airport in Fuerteventura, it headed west passing Gran Canaria heading for Tenerife.
The plane, according to the Radarspotters, caused a multi FR24 runway alert, but they were surprised that instead of landing back in Fuerteventura it went to Tenerife South, especially as the Lanzarote, and Gran Canaria airports are closer.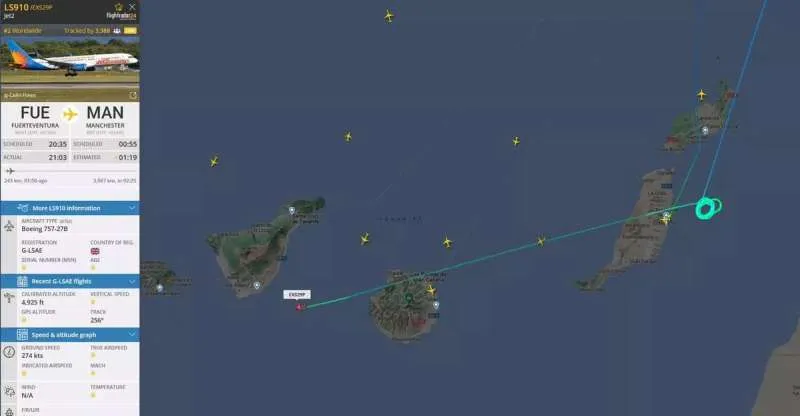 After landing safely in Tenerife, the first information from passengers on the flight seems to indicate that there were technical problems with the plane, but what isn't very clear is why one of the airports furthest away was chosen for landing.
The explanation given by Spanish air traffic control is that the 'problem' on the plane was not serious but protocols required it to turn around and land. However, maintenance of this type of plane is only carried out in Tenerife, so they made the decision to divert it there so that work could be carried out and it could continue it's journey to Manchester quicker.
Other articles that may interest you...