Government Warning: Don't go in the sea in areas under weather warnings
The Government of the Canary Islands has issued an alert asking the public to be responsible and take extreme precautions along the coast of the islands under weather warnings for adverse sea conditions. Alerts came into effect last night at 8:00pm with waves up to 5.5 metres high expected in some areas.
These warnings affect the entire coastline of the islands, but especially those facing north and west. The forecasts are for poor sea conditions, mainly due to swells from the north and northwest with big waves between 4 to 5.5 metres in height, with the worst sea conditions predicted for tomorrow (Sunday).
According to the Met Office, these coastal phenomena pose a very significant risk for bathers and for infrastructure that may suffer damage from the strong waves.
For all these reasons, it is very important to avoid bathing on beaches, especially if they are isolated or unsupervised, observe red flags, and postpone nautical and water sports activities to when sea conditions are more favourable.
Likewise, the public should avoid taking walks along the coast and driving vehicles on roads near the beach line, as well as not staying near the sea if a strong wave is seen or approaching it, even if it suddenly calms down.
Conditions affect sea rescues making it even more dangerous:
The Government have also explained that when it comes to having to rescue bathers in distress or trouble, not only the conditions are against them, but also the shorter days at this time of year also shorten the response time of the rescue helicopters.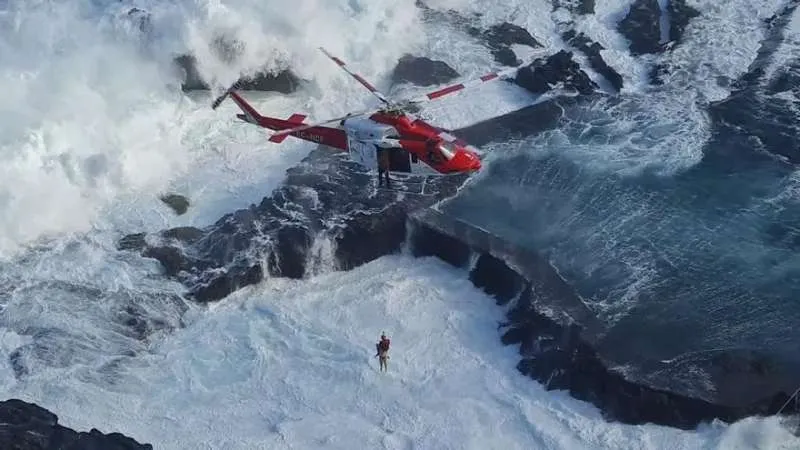 The areas with the highest potential risk from this alert due to coastal phenomena in the province of Santa Cruz de Tenerife are the north and west coast of La Palma (Puntallana, San Andrés y Sauces, Barlovento, Garafía, Puntagorda, Tijarafe, Tazacorte, Los Llanos from Aridane and Fuencaliente); and the northern and western coast of El Hierro.
It will also affect the northern coast of La Gomera (Valle Gran Rey, Vallehermoso, Agulo, Hermigua and San Sebastián de la Gomera) and the northern coast of Tenerife (Buenavista del Norte, Los Silos, Garachico, Icod de los Vinos, La Guancha, San Juan de la Rambla, Los Realejos, El Puerto de la Cruz, La Orotava, Santa Úrsula, La Victoria, La Matanza, El Sauzal, Tacoronte, La Laguna and Santa Cruz de Tenerife).
In the province of Las Palmas, the most complicated situations will occur on the northern coast of Gran Canaria (Agaete, Gáldar, Santa María de Guía, Moya, Arucas and Las Palmas de Gran Canaria); on the north and west coast of Fuerteventura (Pájara, Betancuria, Puerto del Rosario and La Oliva) and on the north and west coast of Lanzarote (Yaiza, Tinajo, Teguise -including La Graciosa- and Haría).
Other articles that may interest you...